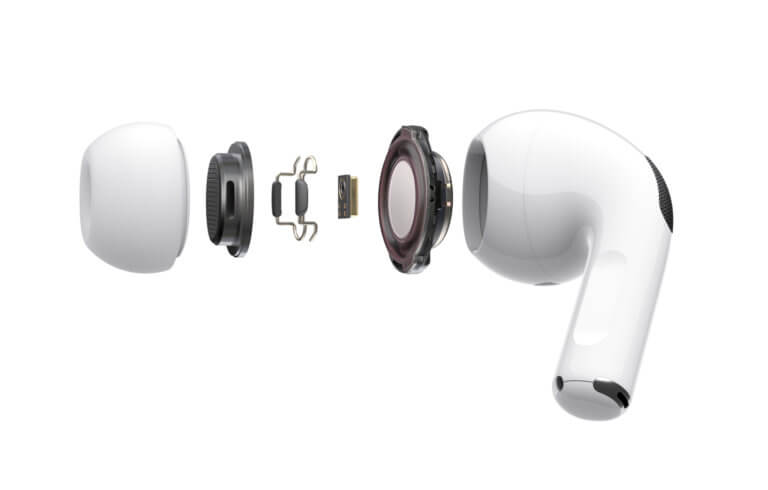 Could the AirPods 3 not arrive this month after all? Current assessments by observers are suddenly assuming a start at the end of the year. And not only that: You are also seeing a significant slowdown in sales for the current year.
This outlook comes as a bit of a surprise: Ming-Chi Kuo surprisingly leaves: For a long time, he stood firmly by the side of the leakers and analysts who saw the AirPods 3 launch at the beginning of the year. In fact, several leaks appeared within the last week, which even showed pictures of the alleged AirPods 3, the last one we had this morning which of them picked up.
Now Ming-Chi Kuo believes in a much later start again: According to a recent note from TF International Securities, he now assumes that Apple will not start mass production of the AirPods 3 until the third quarter of 2021. This would mean that the new generation of AirPods could not be launched until autumn or even later.
New and pessimistic outlook for AirPods sales
Not only has he suddenly postponed the launch date of the AirPods 3 significantly, too appreciates Kuo now significantly weaker the sales prospects for AirPods for 2021. From the first to the third quarter of 2021, he estimates that significantly fewer AirPods will be sold, and his forecast assumes around 25% fewer units sold worldwide, which would correspond to around 55 million AirPods sold. In the final quarter, the curve could also remain flat with an estimated 23 million units sold.
The analyst also sees falling sales for the year as a whole: According to this, Apple will only be able to sell around 78 million AirPods worldwide in 2021 instead of the previous 90 million units. The AirPods Max only offered poor sales support, Kuo found, unsurprisingly. Apple will only be able to sell around one million units here per year.
Apple is in a bind
He also has doubts about the previously expressed assumption, Apple will be discontinuing the AirPods 2 as soon as the AirPods 3 appear. Their price will probably be higher and if the cheaper AirPods 2 are missing, that could have a negative impact on sales.
If the AirPods 2 remained in the lineup, however, that would slow down the AirPods 3.
If Apple replaces the AirPods 2, the AirPods 3 could immediately account for around 40% of AirPods sales, the AirPods 2 would have around 31% AirPods Pro (Affiliate Link) to an estimated 28% and the AirPods Max to only 1% of the global market share.
However, if the AirPods 2 remained in the lineup, the cheapest variant could have a market share of around 39% in AirPods sales. It was followed by the AirPods 3 with around 32%, the AirPods Pro with 28% and the AirPods Max only with 1%.
The analyst explains the decline in sales with a significantly livelier market with more and better competition.