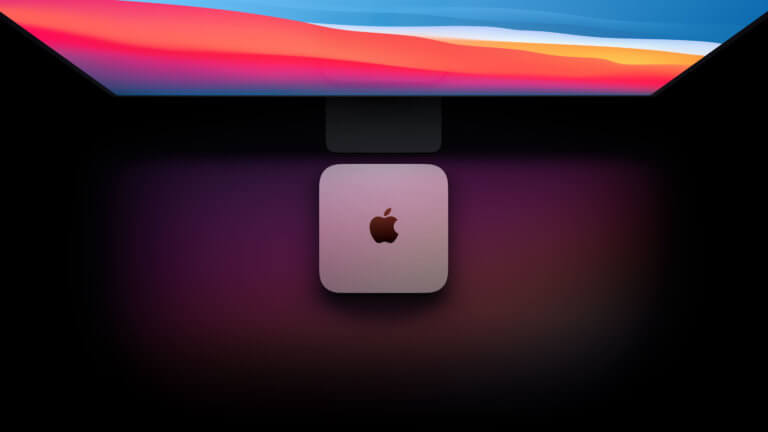 Apple is demanding back the Mac Minis with A12 processors from the developers, which they were able to acquire last year in order to prepare their apps for the new Apple Silicon technology at an early stage. The fun wasn't cheap and it was clear from the start that the Computer loans were. After all, Apple waives part of the original purchase price for the developers.
Apple has begun contacting the developers who purchased one of the test devices last year that developers could use to prepare their apps for the upcoming Apple silicon platform. This so-called Developer Transition Kit consisted of a Mac Mini that was never available in stores. It came with an A12Z processor that users are familiar with from the iPad Pro. It was also equipped with 16 GB of RAM and had two USB-C and USB-A ports as well as an HDMI port.
Borrowed devices go back to Apple
The developers were strictly forbidden to talk about the performance and other details related to their work with the devices, but information soon became public. This painted a gloomy picture the expected performance of the new machines, whereupon observers saw their fears confirmed that the new processors could be a disaster for Apple. As is well known, things turned out differently and the new M1 Macs were not only able to convince, but also impressed industry-wide with the performance of the new chips.
Apple asking developers to return their Mac mini Developer Transition Kit (For developing Apple Silicon apps). They'll be giving those developers a $ 200 credit toward a new Mac with an M1 chip. pic.twitter.com/uluPoO7hAC

– Mark Gurman (@markgurman) February 4, 2021
Now the developers should send their devices back to Apple, in the original box, as Apple explains. To help them a little, there is a $ 200 voucher with the purchase of a series M1 Mac. The developer transition kit had cost the developers $ 500.
Source link