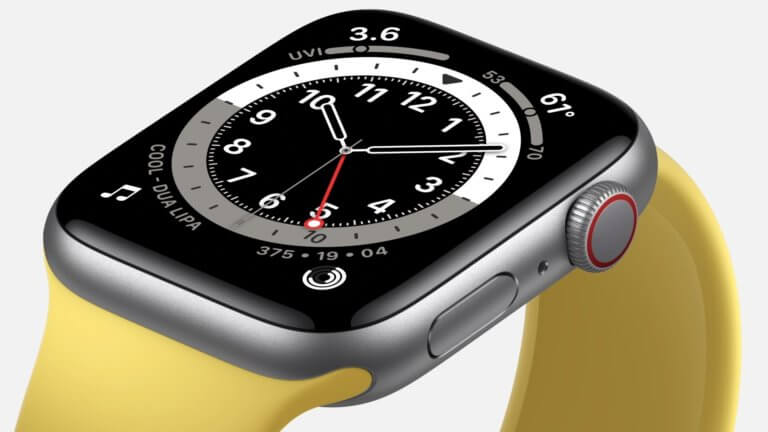 Apple still has a firm grip on the market for smartwatches: while sales slumped in the last quarter due to the ongoing effects of the Corona crisis, Apple Watch sales increased.
Apple's smartwatch still dominates the market. The Apple 'Watch has recently expanded its position at the top of global smartwatch sales. As current estimates by market researchers from Counterpoint Research show, Apple sold around 12.
9 million units of the Apple Watch Series 6 and Apple Watch SE in the fourth quarter of 2020. While the overall market suffered a corona-related slump in this period, sales of the Apple Watch increased by 19% in Q4 2020.
The Apple Watch SE is driving sales
Despite the negative effects of the American sanctions, Huawei was most recently in second place in global sales, followed by Samsung, the South Koreans are also still a vital player in the smartwatch business. In the future, both should be inspired by the Apple Watch SE.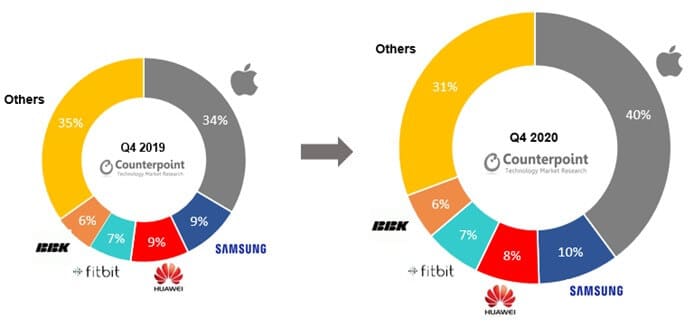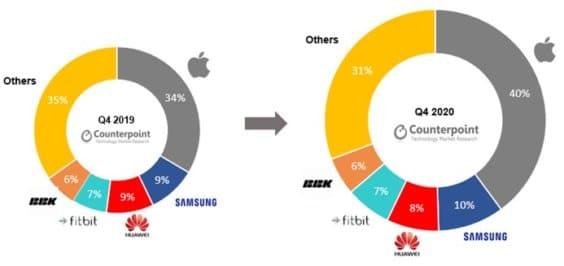 Apple did it with the Apple Watch SE (Affiliate-Link) to create an inexpensive, but at the same time attractive, opportunity to start using smartwatches, comment the analysts at Counterpoint Research. It is mainly thanks to this model that Apple has recently been able to claim around 40% of sales of smartwatches worldwide. At the same time a year earlier, the Apple Watch's market share was only 34%.
The analysts expect that the competitors will also offer cheaper models of their smartwatches in the near future in order to address additional groups of buyers.
---
* The product links used here are affiliate links that enable us to receive a small commission per transaction if you shop via the marked links. As a result, you as a reader and user of the offer do not suffer any disadvantages, you no longer pay a cent. However, you are supporting the editorial work of WakeUp Media®. Many Thanks!