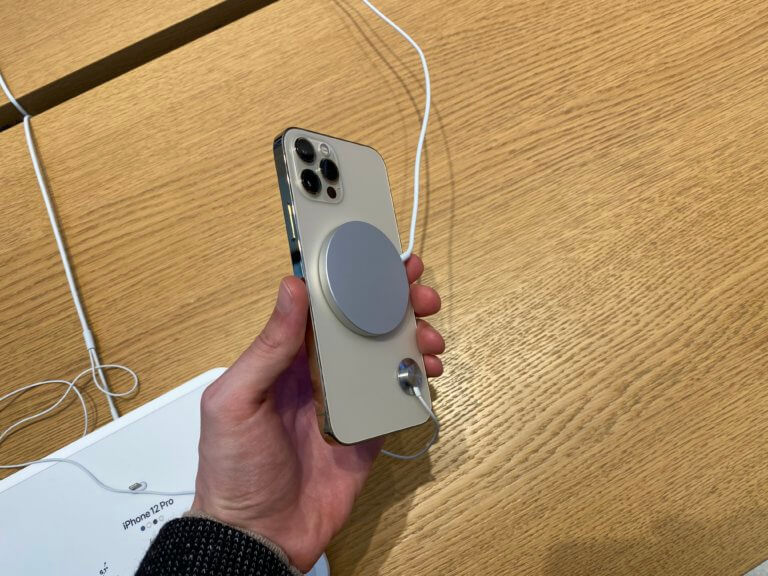 Apple is said to be working on a MagSafe Smart Battery Case for the iPhone 12. It would charge the models of the current lineup wirelessly and magnetically adhere to the device. However, Apple is once again struggling with development problems that can make the entire product fail.
In recent years, Apple has repeatedly offered Smart Battery Cases for various iPhone models. These protective covers with batteries, which are also available from other accessory manufacturers, extend the battery life of smartphones and can make it unnecessary to carry a power bank in your luggage.
For the iPhone 12 (Affiliate link) they have apparently also planned something in this direction: A MagSafe Smart Battery Case is currently in development, is it[called in an assessment by the Bloomberg agency. This MagSafe case sticks magnetically to the iPhone and charges it wirelessly, so far, so useful, but …
The whole project is still on the brink
Maybe the new charging cases won't work, because Apple is stuck in development again. This is currently still struggling with difficulties, it is said, for example with the software. This often erroneously reports an overheating of the case, which is not there. It is unclear whether and when the problems will be resolved or whether the product will be canceled.
In the past, Apple has always had a more than unfortunate knack for wireless charging technology, that's for example AirPower fell victim. There were always real ones Overheating of prototypes, sometimes to insurmountable problems with the software. Against this background, the question must be allowed: Is Apple's propagated strategy of a wireless future completely without cables really more than an attempt to rebel against the bitter truth of continuing failure?
---
* The product links used here are affiliate links that enable us to receive a small commission per transaction if you shop via the marked links. This means that you as a reader and user of the offer do not suffer any disadvantages, you no longer pay a cent. However, you are supporting the editorial work of WakeUp Media®. Many Thanks!