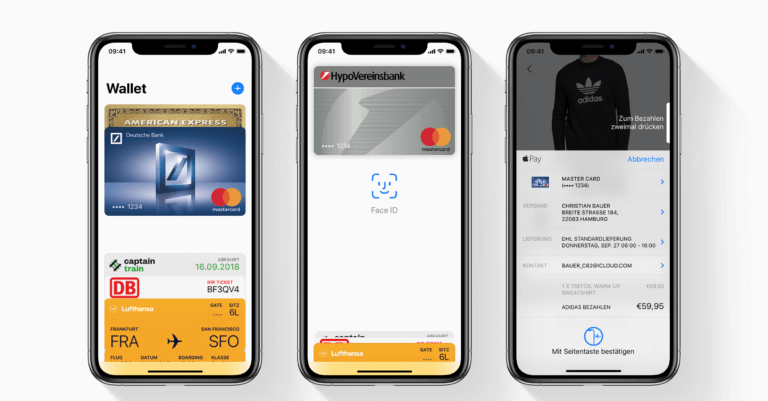 LBB has given the go-ahead for Apple Pay: This step was announced last year. At least the Landesbank's own cards can now be inserted into Apple's wallet. The bank's most popular card, however, still causes problems.
Well finally! Landesbank Berlin has communicatedto be part of Apple Pay from now on.
The bank had already promised to support the payment service last year, but without giving a specific date. On various occasions, changes to the terms of the contract indicated the launch of Apple Pay, which then did not come.
What came against it is support for Google Pay, which has been around for a while.
Amazon credit card doesn't work with Apple Pay yet
LBB has several million credit card customers in Germany. The bank also issues its own cards to customers, but the best-known are probably its co-branding cards and among them the Amazon Visa card. It also received a major refresh from Amazon some time ago and is now primarily aimed at Prime customers. Unfortunately, what is currently not working is the setup for Apple Pay. Although Landesbank Berlin is already on the list of supported card providers, the Amazon Visa card is listed as a card that is not supported. LBB should readjust this again in the short term.
Update
In the meantime, LBB has taken the info page offline again, which confirms the assumption that there is still fine technical work to be done.