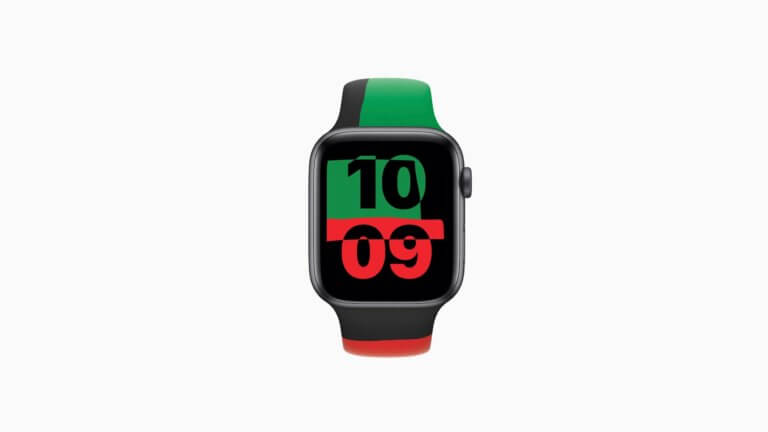 The new Black Unity version of the Apple Watch Series 6 is available as of today. Apple recently announced its launch. With the Black Unity campaign, Apple wants to strengthen the perception of colored communities, especially in the USA, but the limited special edition is also available in Germany.
The Apple Watch is now available in another version: As of today, the Black Unity edition is the current one Apple Watch Series 6 (Affiliate-Link) available from Apple, which the company presented in the fall.
Apple recently announced the launch of this limited special edition of the watch. The Black Unity initiative aims to raise awareness of the different colored communities in the United States and their history.
The Black Unity Edition in an aluminum case is also available in Germany from today from 429 euros at Apple (Affiliate link).
Apple writes about the new special edition:
A design as a symbol of a shared history.
This particular Apple Watch Series 6 celebrates the bond within the African diaspora. Available for a limited time only.
The new Black Unity sports armband is also available from Apple today
There is also a matching sports bracelet for the Apple Watch Series 6 in the Black Unity Edition. For this it says at Apple:
The Black Unity sports bracelet was inspired by the pan-African flag and is made of a soft, high-performance fluoroelastomer with a pin closure. It bears the words "Truth. Power. Solidarity. "
The Black Unity sports bracelet is also available separately. The new watch face from the Black Unity initiative can also be used by other Apple Watch users.
---
* The product links used here are affiliate links that enable us to receive a small commission per transaction if you shop via the marked links. This means that you as a reader and user of the offer do not suffer any disadvantages, you no longer pay a cent. However, you are supporting the editorial work of WakeUp Media®.

Many Thanks!