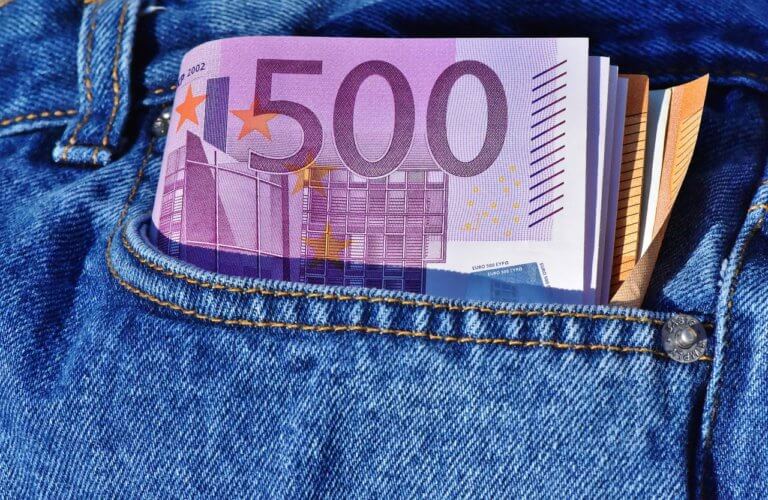 The list of the richest people in the world has been headed by the usual suspects for years. A newcomer among the TOP 10 has now made it to the top made. Tesla founder and CEO Elon Musk is the richest person in the world today, Thursday.
Elon Musk has been laughing at Jeff Bezos' $ 187 billion since today. After all, he has a billion more. With the recent soaring of Tesla shares, Elon Musk also took off financially and has been among the richest people in the world for several months. Now he has caught up with them all: Gates with Microsoft, Bezos with Amazon and even greats like Warren Buffet or the Bernard Arnault family.
A small (not too meaningful) comparison: Even Tim Cook, who may not have founded a company but at least manages the most valuable one, doesn't even make it to a billion. In 2020, Cook had just over 14 million euros earned.
Musk dry as ever
Incidentally, the Tesla boss was not impressed by this milestone: With the words "How strange. Well, back to work now. " he commented on his position on Twitter.
How strange

– Elon Musk (@elonmusk) January 7, 2021
Musk takes off with Tesla
Musk is not taking off with SpaceX, but with Tesla. The market value of the electric car manufacturer has increased tenfold within a few weeks and is now around 758 billion US dollars. That is more than twice as much as BMW, VW and Toyota put together on the scales.
Whether or not we are dealing with excessive overvaluation is irrelevant for these lists when in doubt. The bare numbers count.
These rankings should be skeptical
Now these lists are more suitable for entertainment, since an accurate estimate of wealth is very difficult, especially in these leagues. Elon Musk, for example, has significant stakes in a handful of large companies, of which only Tesla is publicly rated on the stock exchange. How much SpaceX, The Boring Company, Neuralink or individual projects like Starlink are currently worth is difficult to say.
In addition, there is the different type of evaluation. These lists are usually created primarily with assets from company shares, which, however, change every day (actually every second) on the stock exchange. On the account of the Zuckerbergs and Buffets of this world there should be a tiny amount of cash, since all the money is invested. Moreover, it would hardly be possible to turn all the shares into cash quickly.