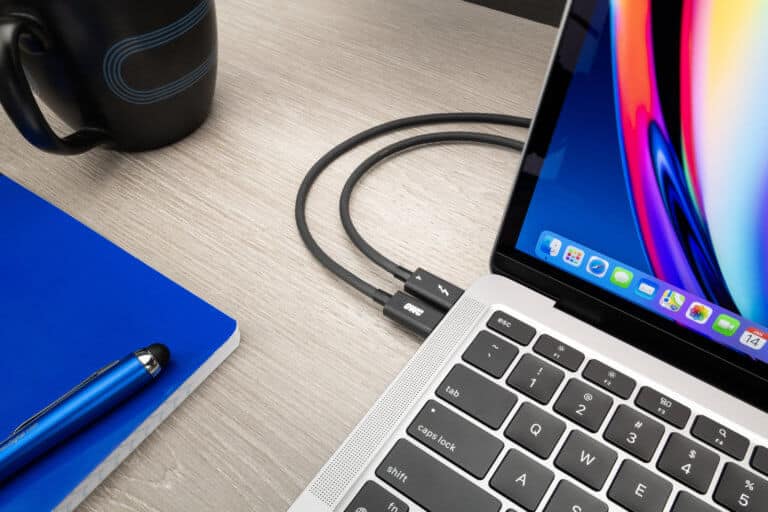 As is well known, the new M1 Macs come with faster Thunderbolt 4 ports. Old cables can also be connected there, but you don't get full speed that way. A newer alternative is now available from OWC, which also harmonizes with older standards.
The new cable with Thunderbolt 4 is 0.8 meters long and comes with a USB-C connector on both sides. This means that when using a modern laptop or PC, you no longer need an adapter to use it. Thanks to the universal connector type, you are also very flexible when using the OWC cable. It is compatible with all Macs, PCs, tablets, smartphones, cameras and docks that have a common USB-C port.Not only the Thunderbolt 4 standard, but also Thunderbolt 3, USB 4, USB 3.2 and others are supported. This means that you not only get full functionality with the latest Apple computers, but you can also use devices with an older connection without any problems. Then you just have to note that the data transfer may not be as fast.
High speeds
OWC's Thunderbolt 4 cable can send data back and forth at up to 40 gigabits per second. This enables some application purposes. For example, it is possible to run an 8K monitor smoothly, provided that the performance of the end device allows it. But hard drives, docks, eGPU and other similar things can also be connected and used without any problems. The cable is also suitable for charging, with an output of up to 100 watts.
The cable is available for $ 27.99 MacSales available.