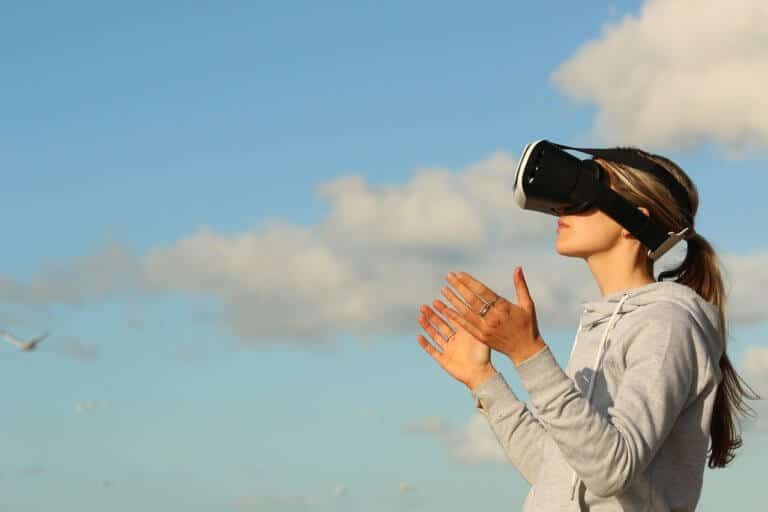 Apple's AR headset is set to become a cheap product for the mass market – someday. Before that, Apple will bring an extremely expensive model for technological adventurers in order to explore the possibilities, observers believe. The industry followed similar approaches with the introduction of the first foldable smartphones.
Apple is working on various projects from which several AR and VR devices are to emerge, this has been speculated about for a long time. A recent assessment from Mark Gurman, Editor at Bloomberg, provides new details on the status of developments at Apple. According to this, the first product of the new line could come onto the market in the coming year. It is said that these VR glasses will be aimed primarily at gamers and consumers of entertainment content. With its VR products, Apple would like to attack products from Facebook (Oculus), Sony or HTC that are already available on the market. However, the first model from Apple will be an expensive treat, said Gurman.
With these glasses, the price of which could be well above the currently usual corridor of 300 to 900 dollars, the market should be attuned to later, cheaper models. For the first edition of its AR glasses, Apple has only modest sales expectations: Observers suspect that Apple may only sell one device per day and Apple Store, which would mean annual sales of around 180,000 units.
AR glasses are still at an early stage of development
The displays of the VR glasses, which is being developed under the internal code name N301, are very high-resolution and the chips are powerful, which is said to have even made a fan in the housing necessary at times. Even if the development has already cleared numerous important hurdles, the final design has not yet been finalized and major revisions, including the total suspension of the product, are still conceivable, according to the report.
Meanwhile, Apple is also working on real AR glasses: Here, however, the development is even less advanced, a market launch before 2023 is completely out of the question, and it is more likely to be later. Apple wants to rely on such powerful processors that they even outperform the M1. This creates problems: In the meantime, one has even been tempted to move the processor into a separate housing. The gadget that is code-named