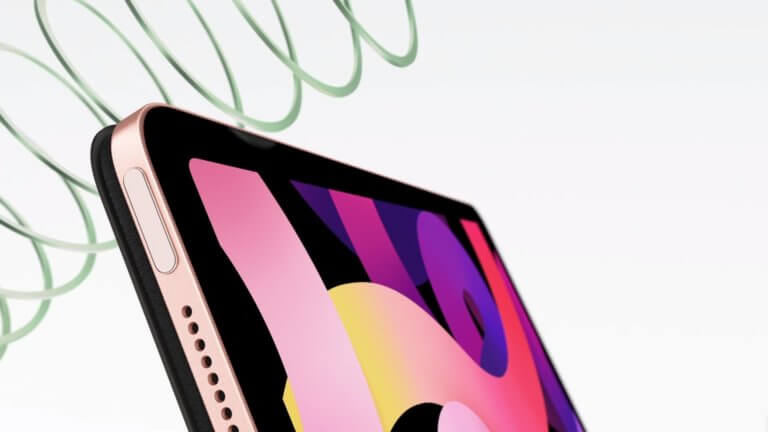 The iPad Air is to receive an OLED display from next year. Meanwhile, the switch to mini LED display technology on the iPad Pro will probably start this year. Apple is said to have consistently committed to mini-LEDs as the display technology for its high-priced iPad models in the future.
The iPad Pro is not the only iPad model that is likely to have changes to the display in the future. That should also be the case from next year iPad Air (Affiliate link) no longer appear with LCD panels. Instead, Apple will use an OLED display here, writes the well-known analyst Ming-Chi Kuo‌ recently in a note for TF International Securities.
Last year, Apple took the step of equipping all new top models on the iPhone with OLEDs. At least the iPad Air should make this change in the coming year.
Mini LEDs for productively used devices
OLEDs offer better contrasts with lower energy requirements than LCDs, but there is a risk of the slide content being burned in if it is displayed for very long periods of time without changing the image. For this reason, Apple will not equip its productive models such as the iPad Pro with OLEDs in the future, according to Ming-Chi Kuo‌. According to reports, the iPad Pro will switch to mini-LEDs this year, which are more expensive but do not have the problem of burned-in images. On the iPad Pro, as well as on the MacBook, the static display of content over hours is more common, since users with editing applications work on projects over a longer period of time, which is why a mini LED panel will also be used on the MacBook in the future.
This change should take place on the MacBook Pro with the next generation of models, the previous assessments after coming onto the market in the second half of the year.
---
* The product links used here are affiliate links that enable us to receive a small commission per transaction if you shop via the marked links. As a result, you as a reader and user of the offer do not suffer any disadvantages, you no longer pay a cent. However, you are supporting the editorial work of WakeUp Media®.
Many Thanks!