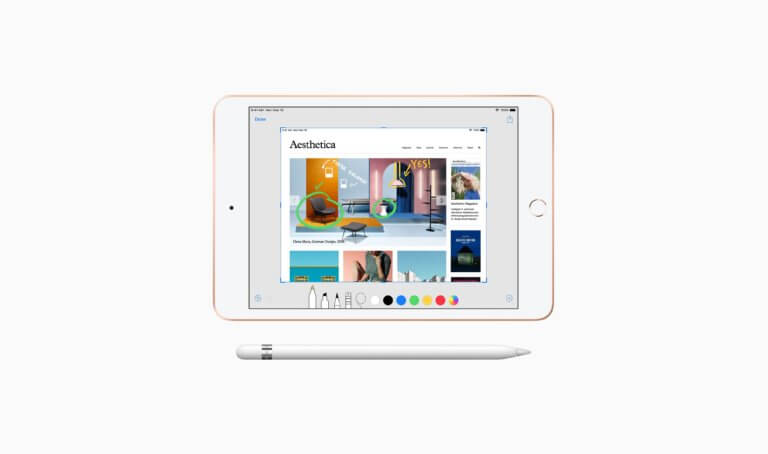 The iPad Mini may be a bit bigger: at least the display may offer a little more space in the next generation. This gain in space should be achieved with narrower edges.Apple may equip the iPad Mini in a possible next generation with a slightly larger display. Again one source from Japan sees a screen with a diagonal of 8.4 inches here in the future. The current iPad mini (Affiliate Link) has a 7.9 "diagonal screen.
Further changes to the iPad Mini 6 are not expected
Meanwhile, nothing will change with the other design specifications, it is said: Apple will continue to use the Lightning port on the iPad Mini as a connection for data transmission and power, and nothing should change on the Touch ID sensor, it will continue to be combined Home button. For the time being, it remains unclear which processor the new iPad Mini will get, should an update take place soon.
Further possible innovations of the upcoming iPads
Recently, there was various speculation about new iPads that could come onto the market in 2021: The iPad 9 for price-conscious buyers could do so significantly lighter and slimmer will. In terms of design, the iPad 9 should be based on the iPad Air 3, which Apple launched in 2019.
The iPad Pro, however, may finally get its mini-LED display this year, as we did in this message had reported.
In March, Apple could bring this update to the market.