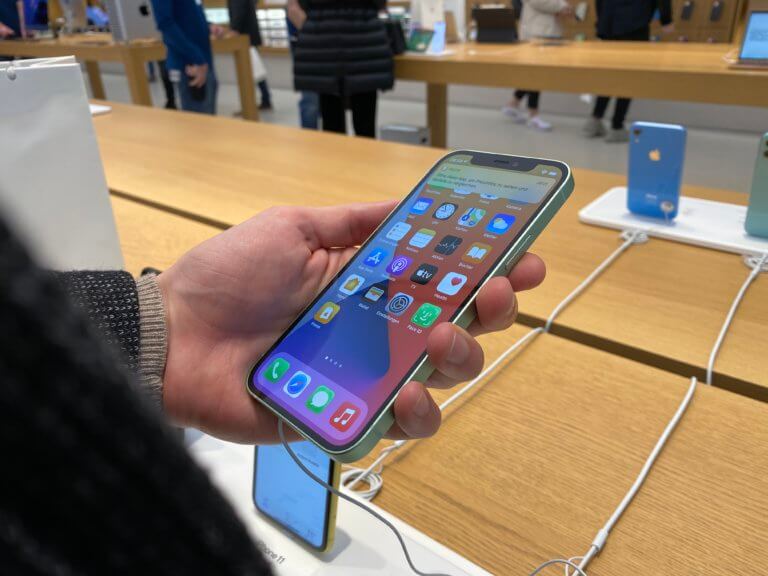 The iPhone 12 is more expensive than the iPhone 11 – in production: This was already indicated. A new analysis now shows in even greater detail where costs have increased and where Apple has tried to reduce costs. For the iPhone 13, Apple is reportedly planning further price reductions in the production process.
Apple has to dig a little deeper into its pockets with the iPhone 12 than with the iPhone 11, if you look at the pure manufacturing costs. A new analysis from Counterpoint Research showshow much it will cost to produce the iPhone 12. After that, Apple had to spend 431 dollars for an iPhone 12 with 128 GB of storage and mmWave-5G, which is an increase of 26% compared to the iPhone 11. The version of the iPhone 12 without mmWave support is still increasing in price by 18 %.
For sales as a whole, this means: Assuming a mix in which around 38% of the iPhone 12 units sold support mmWave, production costs rise by around 21% to 415 dollars.
5G and OLED are driving costs
Naturally, the most expensive components are the display, the processor and the modem. The in-house developed ultra-broadband chip U1 and the A14 CPU account for around 16.
7% of the cost of the components.
Moving to OLED displays increases costs by $ 23 per unit sold.
In return, Apple also saves costs elsewhere, for example through a simplified design of the antenna group, around 27 dollars can be saved here. According to reports, Apple plans to implement even more effective cost-cutting strategies for the iPhone 13, but these could still be implemented at the expense of the battery.