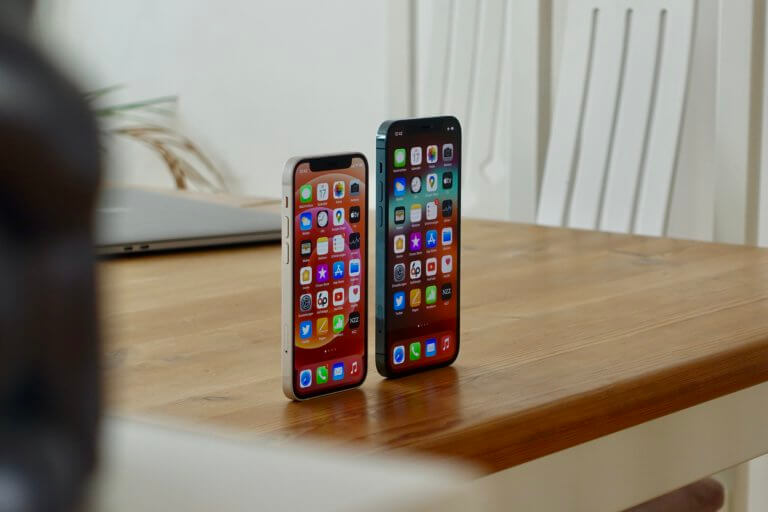 The iPhone 13 could come with even more powerful WLAN. A variant of Wi-Fi 6 could help alleviate the tightness on the 5GHz band. The iPhone has mastered the new WLAN standard since last year, and the new Macs now also support it.
If you cannot enjoy speculation about the iPhone 13 or similar product presentations that are far in the future, you should ignore this message: The iPhone 13 may support a more advanced Wi-Fi 6, Blayne Curtis, Thomas O'Malley and recently came to this point of view Tim Long. You work as an analyst at Barclays and have consistently good relationships with various sources in Apple's Asian supply chain.
The iPhone 13 will her statement come after with a Wi-Fi 6E support. This includes the advantages of Wi-Fi 6 such as lower latencies and higher bandwidths and also expands them to support the six GHz band.
This additional frequency spectrum could help to reduce the congestion of the 2.4 and five GHz frequencies that can now be observed in some places.
The Barclays analysts also see Wi-Fi 6E support as a great business opportunity for chip manufacturer Skyworks.
New WLAN support for everything interesting for AR and VR applications
There is currently still a lot of space in the six GHz band, which is why regulators in the USA only recently released a frequency spectrum of 1,200 MHz for re-licensed use. The channels can reach a width of up to 160 MHz at these heights.
In the future, they will most likely be used for extremely bandwidth-hungry AR and VR, the range of such high frequencies is also relatively small, but Wi-Fi 6E is possibly a key factor in short-range networking, believes Cisco's senior manager Jayanthi Srinivasan.
In the meantime, the iPhone 13 could also be equipped with a new audio clip from Cirrus Logic, which advantages this could result for customers is still open.
The observers rejected a new iPhone SE for the near future.
The aforementioned Barclays analysts have now become fairly reliable sources of forecasts for Apple products. For example, they correctly predicted the loss of the jack and later the charger on the iPhone and the launch of True Tone on the iPhone.