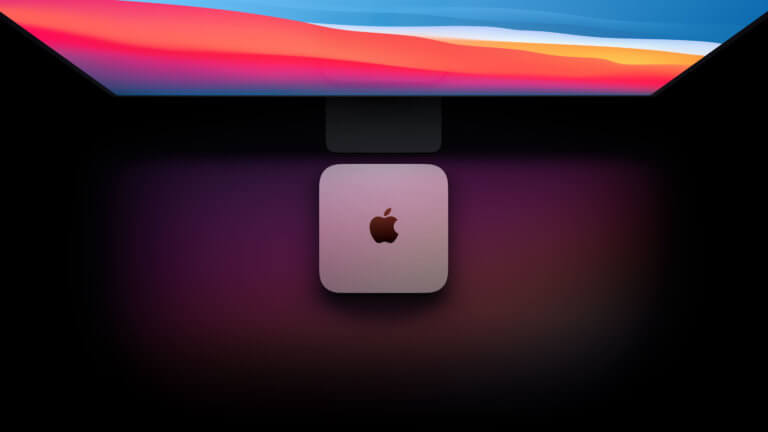 The Mac Mini sometimes annoys its users with colorful pixel squares on the screen. Apple appears to be aware of the issues and is working on a fix. In the meantime, affected users are given some troubleshooting tips. Are you also affected by the disorder?
For some time now, various users have been experiencing picture interference on the new Mac Mini with M1 processor. These users are increasingly seeing pink squares or pixels on the display, as reported in Apple's, among others own support community, users affected by the bug on Reddit and the short message service Twitter.
Did Big Sur 11.2 fix the pink squares error on M1MacMinis? @AppleSupport @appleinsider @AppleSupport #mac #apple # m1 # m1mac #siliconmacs #macmini # m1macmini pic.twitter.com/UHmIuXhTto

– Fatih @Vidyograf (@FatihVidyograf) January 22, 2021
It seems that users are mainly affected when they have connected a screen to the Mac Mini via HDMI. Apple is already aware of this bug, as an internal document shows, that Apple sent to its Authorized Service Provider on February 19.
Troubleshooting tips from Apple
Apple gives affected users a few recommendations for solving the problem via its sales partners:
Users should put their Mac Mini with M1 chip to sleep, then wait up to a minute and switch the Mac Mini back on. The screen should then be disconnected and reconnected. Then the users should adjust the resolution in the system settings.
If these steps are unsuccessful, they should be repeated.
It is unclear whether these measures will be successful. How about you: Are you affected by the problems described and do the countermeasures described help?
Apple can solve the problem with the upcoming update to macOS Big Sur 11.3.