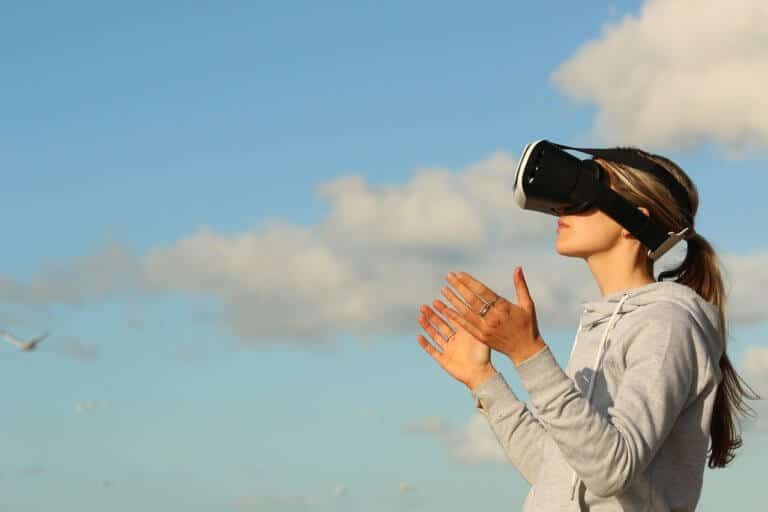 Apple's first VR glasses will probably be released next year: Now more details about the possible features have become known. After that, Apple should, among other things, rely on two 8K displays and lots of cameras in the glasses.

Sooner or later Apple is expected to have its own AR / VR glasses: Now, for the first time, speculation is being made about more specific details regarding their key technical data. People who are said to have been directly involved in the development of the glasses, languages with the industry service The Information about the upcoming product.
After that, Apple will bring VR glasses that have more than a dozen cameras. These not only record the wearer's hand movements, but also provide him with a video image of his surroundings. This image will probably be extremely sharp, because Apple is supposed to use two 8K displays that conjure up content in Ultra HD for the user. Furthermore, the glasses should have advanced eye tracking capabilities. In addition to hand gestures and eye control, physical operation is also being considered: A prototype should also have a kind of navigation wheel on the side.
In terms of price, the glasses are not at the entry level: Apple is said to be discussing prices around 3,000 dollars internally, but that would not have reached the upper end of the scale.
Possible start of Apple glasses next year?
The sources point to a late prototype that Apple is currently supposed to be working with. It is a curved visor made of a flexible mesh material that fits closely to the face. The brackets should be interchangeable.
The glasses should be mixed reality glasses that can implement both AR and VR content and applications for the user. Apple could launch the first AR glasses early next year, as we did in one previous message had reported. However, the price should be demanding.
Update
Information about the price added.