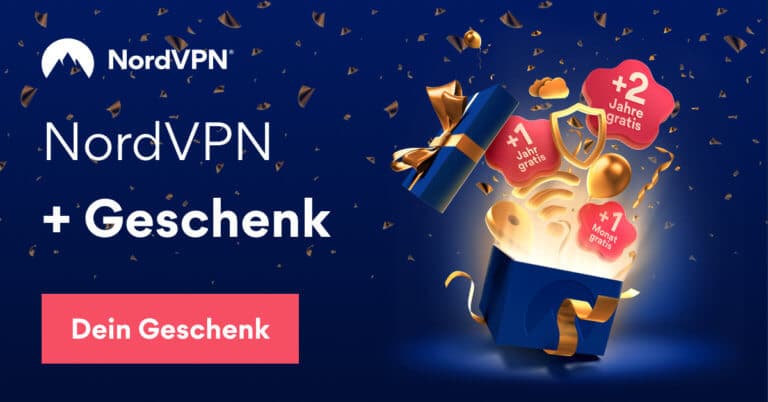 DISPLAY:
Do you want to bypass geo-blocking on websites, surf more anonymously and block malware on the Internet? Then you've probably heard of NordVPN, the fastest VPN provider in the world according to the AV test. In any case, NordVPN is just 9 years old and interested parties can therefore Save 68% as well as get free subscription extensions. We look at the background.
The provider is currently giving interested customers a 68% discount on the 2-year subscription as well as free subscription extensions for up to 2 additional years. Sounds interesting? Then take a look at the NordVPN deal page. You can find all the information there.
Wait, what does a VPN do again?
Quite simply: Contrary to what many tech YouTubers tell you, VPNs are not a new trend, but have been used for ages in companies and universities as internal networks for logging into the office. A VPN service routes your IP address via an external server, which then becomes the contact person for third parties. One also speaks of a hidden or "masked IP address".
Called: The Virtual Private Network (VPN) is like an intermediate level that brings you more data protection and security because your location and other user data can no longer be traced. And even if third parties could get to the data via the VPN, they would not be able to draw any conclusions about the real data from you. Even your internet provider doesn't see what you googled like that.
If you want to learn more about the background, Feel free to drop by the Federal Office for Security.
Great, but what's in it for me?
Your Internet provider, websites you visit, the public network at McDonalds and other third parties are no longer able to trace you directly. Thanks to SSL encryption, this no longer happens on most websites today, but there are still enough old sites or insecure public WiFi networks.
Your Data can so not be sold and you will not be pushed into location-based ads due to your location and IP address.
You can also avoid that with a VPN Geoblocking: In Germany you stream content that is not offered here. In Austria you can access the ARD media library. And at work you can do research abroad as if you were googling from there. So the possibilities are endless. At NordVPN you can potentially "beam" your way to 59 countries.
And it can be even more specific: there should be comparison portals and booking companies as well as online shops that adjust the prices to the country and the device, as this is how you assess the income class. You can also bypass these little games with a VPN.
Last but not least, you can do research abroad for work, university or school as if you were "on site".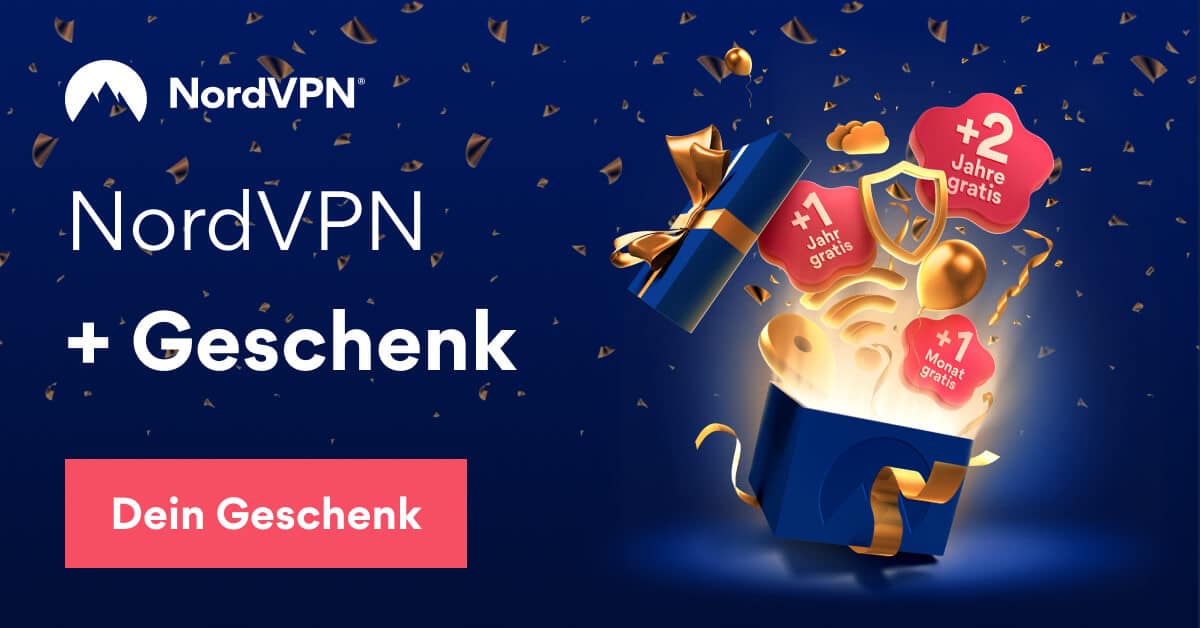 NordVPN does that better: 13 reasons
NordVPN is so popular and sometimes superior to the competition for the following reasons. This is mainly because you have the most servers, strict no-logs guidelines and first-class support.
Have founders Decades of experience
12 million + customers worldwide
Fair: 1 license is sufficient for 6 users
5,500+ servers in 59 countries worldwide
Bypass geoblocking: Use TV series, databases and apps from abroad
Anonymous through Internet (even on unencrypted websites)
Ultra-fast connection with new server technology
Websites with Malware To block
Innovative DarkNet scan for more security (on iOS)
NordVPN does not track you: Strict no-logs policy
Finally good feeling when surfing unfamiliar websites
Very user-friendly apps for iOS, macOS and more
Free 24/7 support for customers
Another advantage of NordVPN is that the company is constantly pouring new money into innovative features like the new Darknet scan for iOS users. In 2020 NordVPN won 5 out of 6 categories in the speed test at AV-Test. NordVPN's service was mostly twice as fast as the other VPNs.
Save 68% now: for the birthday deal
If you currently want to extend your VPN or want to get a taste of the topic, NordVPN currently offers really exciting options: As mentioned, you can save up to 68%, if you are currently taking out a NordVPN subscription. At random, the term will then increase by 1 month, 1 year or even extended for 2 years free of charge!
Have a look at NordVPN now for all the details on the offer. The campaign only runs for a few days:
Many thanks to NordVPN for supporting Apfelpage.de. You make our free journalistic work possible.
DISPLAY END