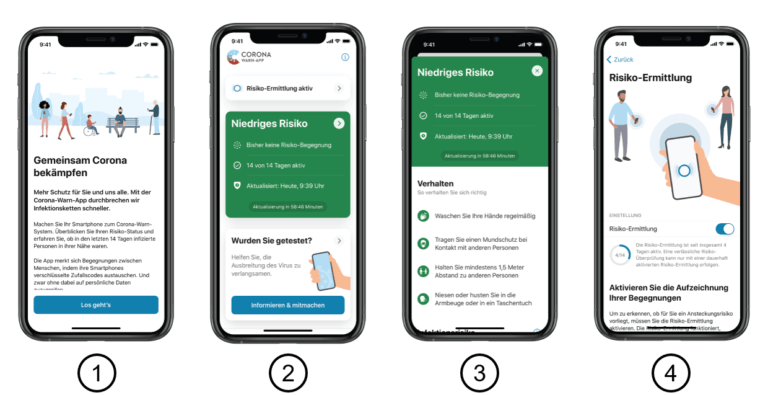 The Corona warning app can also be used on older iPhones that are still running on iOS 12 from next week. Apple had already created the necessary requirements for a long time, but the developers needed more time to make the app compatible with the older devices.
In the near future, the Corona Warning app can also be used on old iPhone models that still use iOS 12: The upcoming version of the app is due to appear on February 10, as the developers at Deutsche Telekom and SAP recently did informed. This means that the Corona warning app can then also be run on the iPhone 6, iPhone 6 Plus and iPhone 5s.
Adjustment took some time
Soon after the Corona warning app was launched, politicians called for support for older smartphones as well. Manufacturers reacted and Apple eventually released iOS 12.5, an update to the old iOS that includes the interface for tracking contacts from Google and Apple, Apfelpage.
de reported. Nevertheless, users of iOS 12 devices could not yet load the app, because the developers for their part should need another two months to make the app iOS 12 compatible. The iPhone 6 and iPhone 6 Plus in particular were very successful iPhone models and still had many users in Germany for a long time.
According to Apple, around 10% of all iPhones still use a system below iOS 13. The Corona-Warn-App is the most successful download in the German App Store in 2020.
Among other things, the app received the latest updates a contact diary and more statistical indicators on the course of the pandemic.