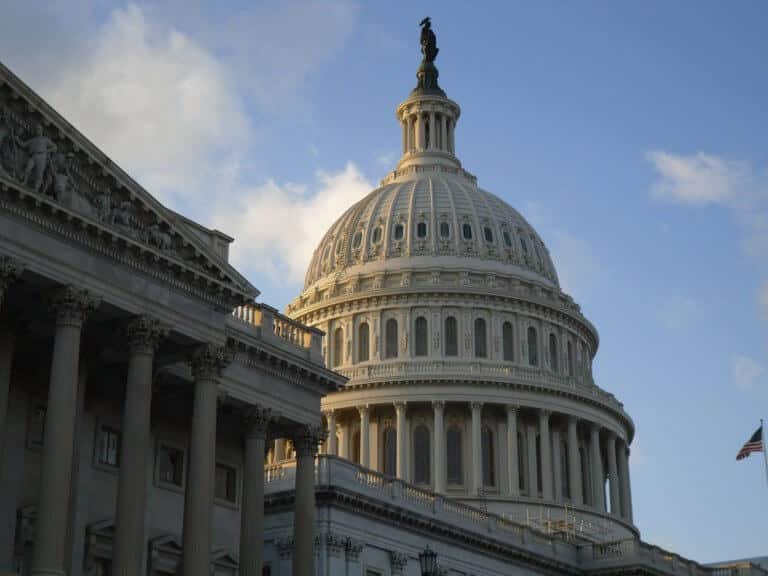 Donald Trump is locked out of his accounts on Facebook and Instagram. The social network revoked the current president's access to his accounts in response to the violent riots in Washington DC on Wednesday, which also resulted in deaths.
Trump's statements prior to and during the height of the unrest contributed significantly to the further escalation of the situation.
Donald Trump can no longer express himself on Facebook until further notice – at least not via his existing accounts: The network has blocked access to Trump accounts on both Facebook and Instagram. The ban was unlimited, but at least until after the handover on January 20, so Mark Zuckerberg. Donald Trump called on social networks to thwart a peaceful change at the top of the state, explained the Facebook boss.
Consistent response from social media
Various social networks had already reacted on the evening of the protests. Twitter and Facebook initially imposed a 24-hour account ban. In addition, posts by Trump were deleted, in which he had repeatedly claimed that the presidential election had been rigged.
Trump has been repeating the allegations of the "stolen election" since November, but he was not guilty of any concrete evidence in all the relevant statements and complaints on the subject. Courts and electoral authorities in all states repeatedly stated that at no point had there been any indications of election manipulation.
The violent unrest, during which the Capitol was stormed for the first time since 1814, not only led to the irregular interruption of an ongoing session and evacuation of the MPs, but also resulted in the death of four people. Trump had called on his supporters to march on the Capitol in the run-up to the upcoming congressional session. In the further course, he had not contributed significantly to calming the situation with further posts.
Note
Due to the political nature of this topic, we reserve the right to deactivate the comment function for this post.