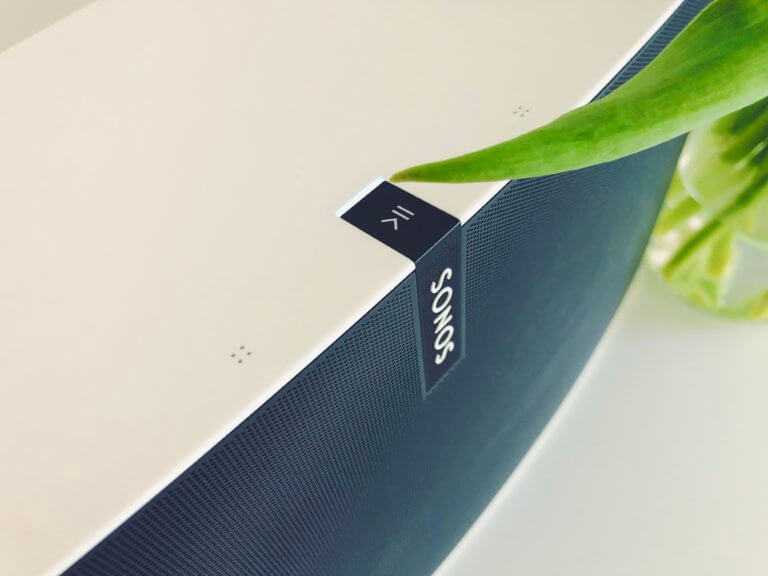 DISPLAY: COOPERATION
Anyone who stands around at home or has just received some for Christmas should take a look at the recently updated app from Alexander Heinrich from Germany. With his new "Menu Bar Controller for Sonos (Affiliate-Link) "he creates a great tool for the Sonos control on the Mac including support from Big Sur and all M1 Macs.
We have known Alexander Heinrich for a long time and are happy to present you with his latest update. A few weeks ago, the app was redesigned based on Big Sur and Apple's Control Center. In addition, a few days ago improvements in grouping speakers and a lot more were added.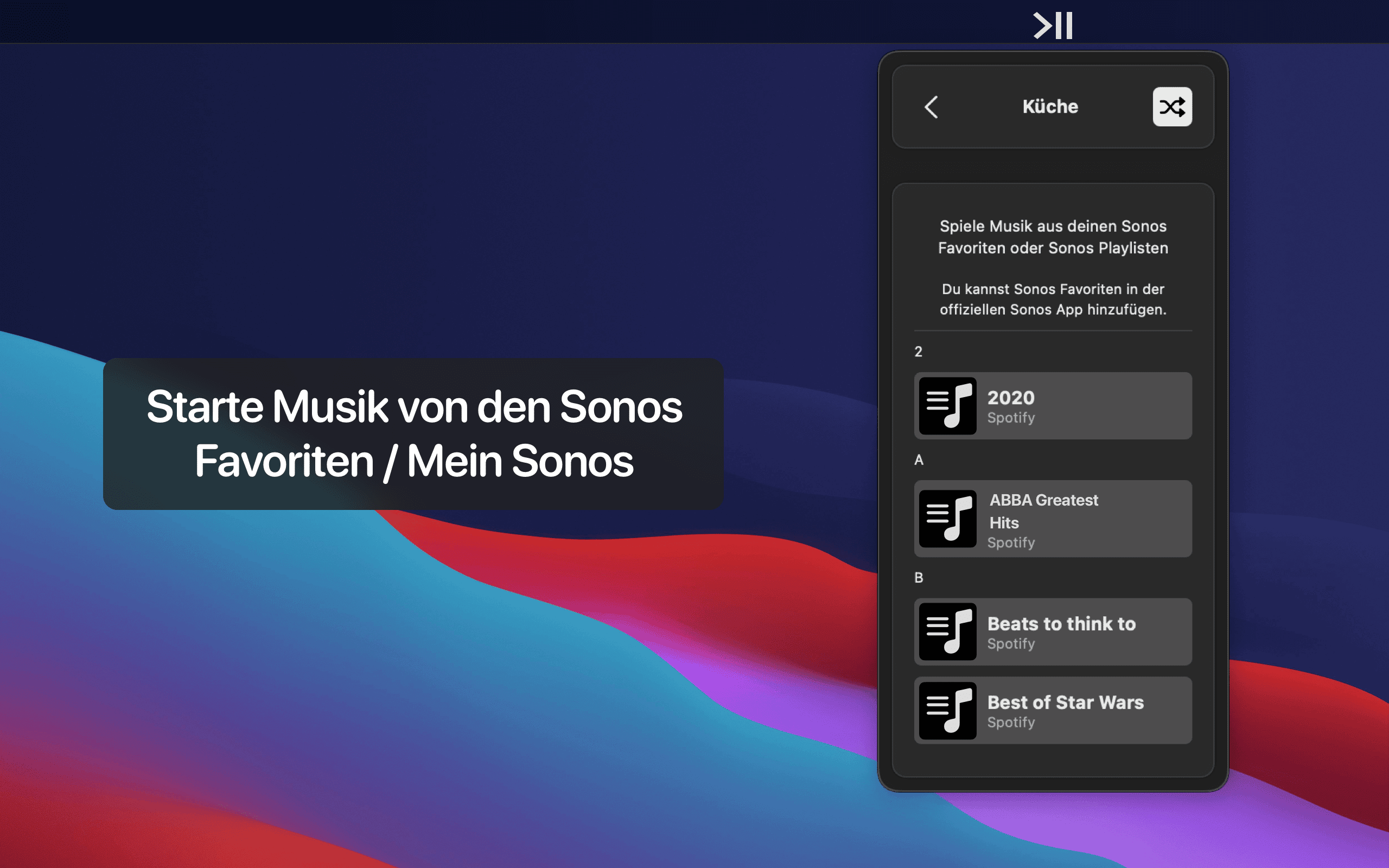 What does the Menu Bar Controller do?
The MBC for Sonos sits in your menu bar on macOS and gives you all control options for your Sonos devices. The application comes with the following features and options:
Simple control of all Sonos devices directly in the menu bar
Chic Big Sur design + dark fashion
music + volume steer directly
Playlist-Select favorites
radio-Favorites start
Shows song + artist
Support for TouchBar on MacBooks
Opens themselves automatically by request
"Now running" widget in the Notification center
speaker group and control
Control speakers individually
Possibility to control different households
Individual keyboard shortcuts for even faster control
Supported Apple Script for the Automator
The app requires a login with your Sonos account but is of course not an official Sonos app. The streaming also continues to work via AirPlay and not via the app itself.
Why Menu Bar Controller?
The developer offers with the Menu Bar Controller a great addition to the not quite successful Sonos app on macOS. While it is now quite useful on the iPhone and iOS, the app is still lagging behind on the Mac. In addition, you would like to control your music in the background and not have an app open as a window all the time.
This is where the Menu Bar Controller comes into play. It is located in the menu bar and can be folded out at the push of a button. You then have a kind of control center just for your Sonos ecosystem. We have been using the little app in the editorial department since 2018 and have come to love it. At work and in everyday life, it is worth gold on the Mac.
Further advantages of the "MBC"
German developer with serious Internet presence and contact options
App collects none Data from the user
More than 4.4 stars in the App Store with 1.1k ratings
More than 50,000 users
Constant updates and bug fixes
In the video: The Menu Bar Controller can do that!
Alexander Heinrich introduces us to his app in more detail in his new video:
The app is really very exciting for Sonos users or those who are now over Christmas. Have a look at their homepage. You can download the small program for only 1.99 euros.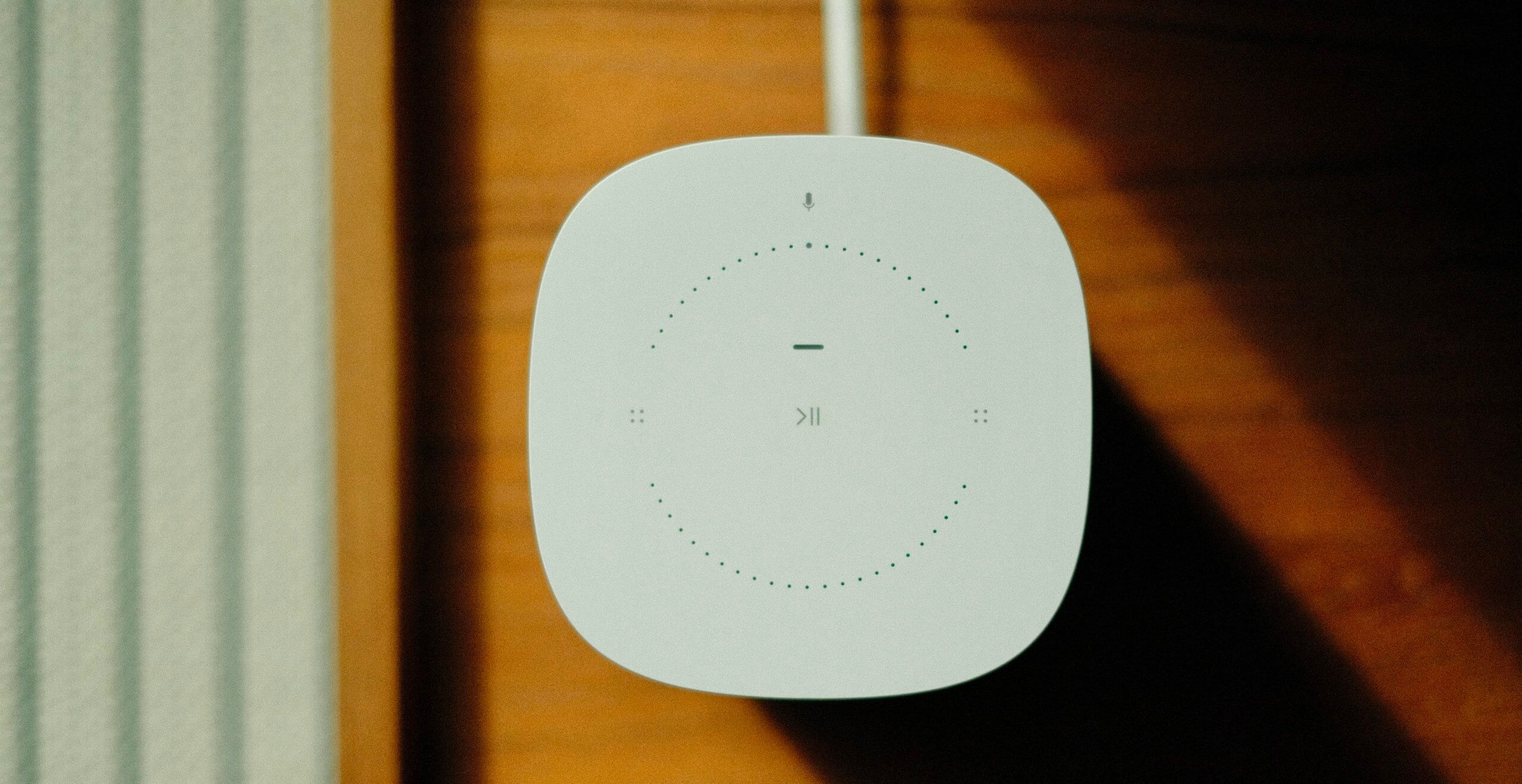 Do any of you already use the MBC? 🙂
---
* The product links used here are affiliate links that enable us to receive a small commission per transaction if you shop via the marked links. As a result, there are no disadvantages for you as a reader or user of the offer, you no longer pay a cent. However, you are supporting the editorial work of WakeUp Media®. Many Thanks!