Asus upgrades its TUF series with support for genuine Gen4 and extremely fast memory management. We test the TUF Gaming Z590-Plus WiFi.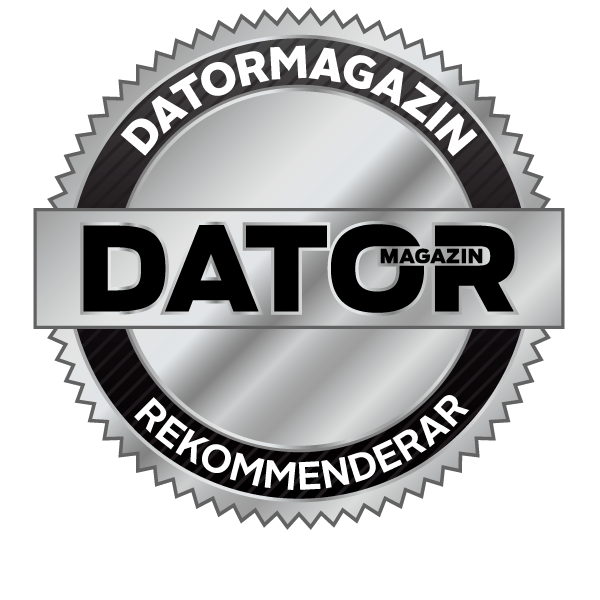 We have used the predecessor of this card for a long time, TUF Gaming Z490-Plus WiFi, in our rig and it is a motherboard that we really liked thanks to its excellent stability and price picture.
In recent times, we have thus had the opportunity to test drive the updated model, and we can immediately reveal that we were not disappointed. But there are a couple of areas that we would like to see a slightly different approach to.
Advantages of the Z590 chip
We start with the motherboard layout and here we meet an ATX-based card in a matte black color scheme where we immediately notice the new TUF Gaming logo over the Z590 chip's cooler. The logo is also located on the integrated Realtek S1200A audio circuit and the permanently mounted IO panel.
In the lower short side of the card, we find a long, narrow heat sink that almost goes from edge to edge. This cooler is for the card's two PCIe M.2 Gen3-based slots. These are supplemented with an additional heatsink located just above the top PCIe slot. Below that we find the latest PCIe Gen4 x4 M.2 connection. A very smart feature with this card is what Asus calls Q-Latch, which is a kind of quick release that means that we do not have to screw on our M.2 disks but simply fold over a small snap mount. It is also worth noting that the card comes with support for NVMe SSD RAID for extreme performance.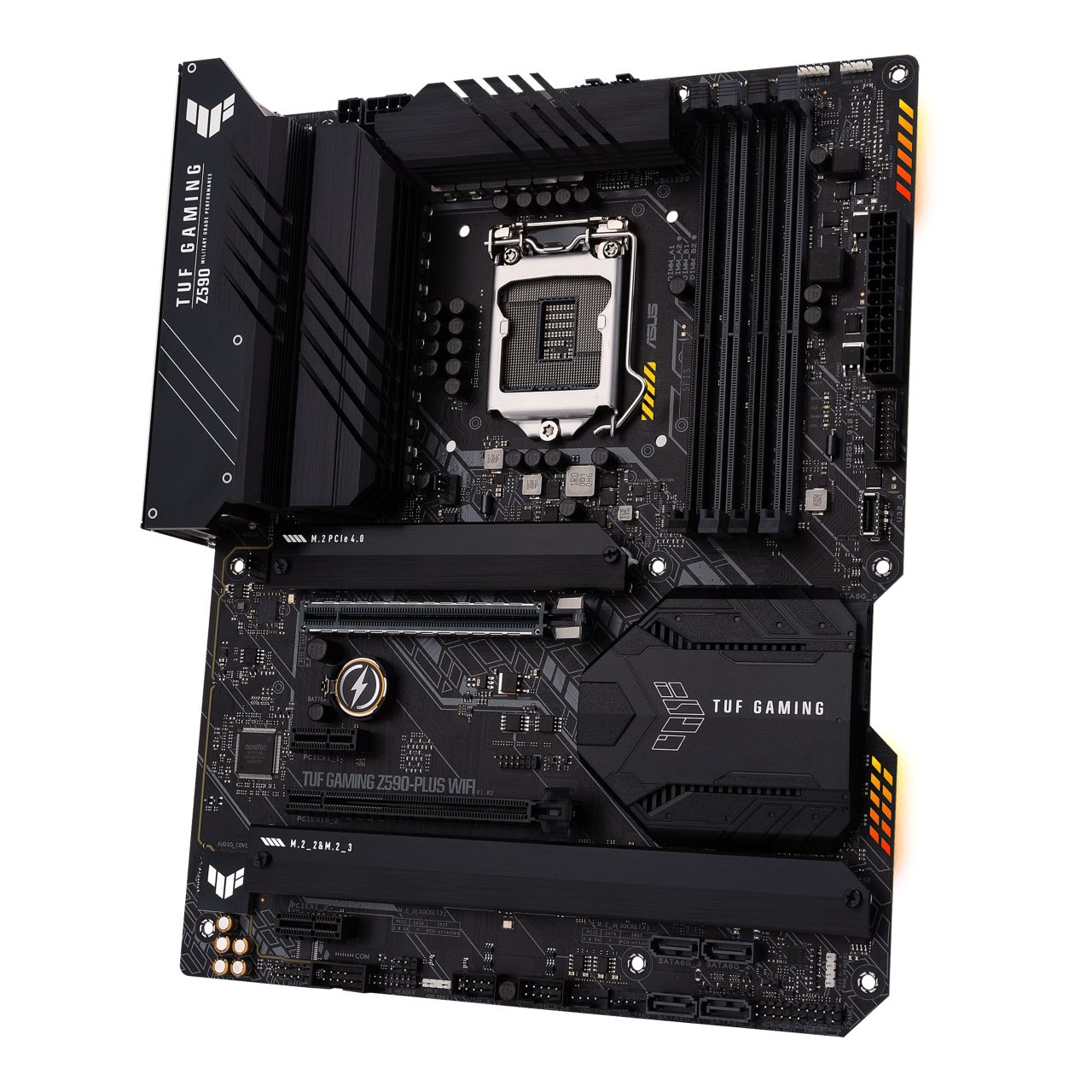 Speaking of PCIe slots, the Asus TUF Gaming Z590-Plus WiFi has a steel-reinforced Gen4 x16 slot, a Gen3 x16 slot that runs in x4 mode and dual Gen3 x1 slots. Six SATA 3 ports are also available as complementary storage interfaces. Two of them are placed in a small bevel on the inner long side of the card, which facilitates the wiring, and four are placed standing at the bottom right of the motherboard, which is a solution that we are not as fond of.
Asus TUF Gaming Z590-Plus WiFi fixes really fast memories
If we look at the memory banks, the card comes with the usual four DDR4 slots. But what is cruelly impressive is that these memory locations support memories of up to 5133 megahertz, of which we with our test memories could push the card to 5000 megahertz over two memory banks. The card also supports Asus' latest version of Optimem II which facilitates the use of memories that have not already been validated.
Next to the memory locations we find dual ARGB Gen2 connections and dual RGB connections. A few steps below these we find both a USB 3.2 Gen1 and a USB 3.2 Gen1 Type-C connection. These are supplemented with dual USB 2 connections and a Thunderbolt connection on the lower short side of the card.
Not ultimate for you who overclock
At the top of the card is a 14 + 2 DrMos power phase solution with a Digi + VRM integration for best durability and stability. The card then comes with a P8 and a P4, which we think is a bit stingy, and we would have liked to have seen double P8 feeds. Because even though we can run the card with Intel's 11900K and adaptive boost activated, it is noticeable, when we go on manual overclocking, that there is a lack of power. A plus for the card's integrated VRM cooler which, although not excessively large, has a large total area and provides very good cooling.
Easy to cool and monitor
Speaking of cooling, the TUF Gaming Z590-Plus WiFi is equipped with six 4-pin PWM connections, one connection to operate an AiO water cooling and six temperature measuring points. This makes it easy to both cool our rig and keep track of heat generation.
Approved IO panel
We continue with the card's IO panel, which may not be quite as full as we had hoped. From the top there are dual USB 2 ports along with a combo PS / 2 port. This is followed by an HDMI and a Displayport, DP, which work perfectly with the integrated graphics in Intel's 11th generation processors. Another step down we find dual USB 3.2 Gen1 ports and a USB 3.2 Gen2 x2 Type-C port for speeds of up to 20 gigabits per second.

In the next stage, we get dual Type-A USB 3.2 Gen2 ports and a 2.5 gig LAN port based on Intel's I225-V chip. This is complemented by Intel's latest Wi-Fi 6 chip and dual external antennas for wireless speeds of up to 2.4 gigabits per second. The panel ends with five analog and one digital audio port which are powered by Realtek S1200A. The solution offers a very effective AI-based two-way noise reduction as well as an integrated DTS solution for a very good sound, regardless of whether we play, watch movies or listen to music of any type.
TUF (F) design and smart applications
The basis of the entire card is of course based on Asus' TUF concept, which will give the user the best possible stability and construction. This includes a steel-reinforced so-called SafeSlot for the upper PCIe slot, which provides up to 1.8 times higher stability to counteract damage based on heavier discrete graphics cards. But it also includes a complete ESD protection over the IO panel connections, an extended voltage protection for the LAN port and an overvoltage protection for the memory banks, which is extra useful in overclocking. Add here the use of the best capacitors and military-grade TUF Chokes as well as solid connection pins for the power supply for absolute stability and reliability, and we get a motherboard that is built for many years of use.
Comparative test: We nominate the best chromebook this spring
In order to be able to take advantage of all the parts in the simplest possible way, the card comes bundled with a plethora of smart programs. The basis of these is Armory Crate, which to begin with is already part of the motherboard, so even when we reinstall our rig, we access the drivers needed to access the internet and update and install the remaining programs.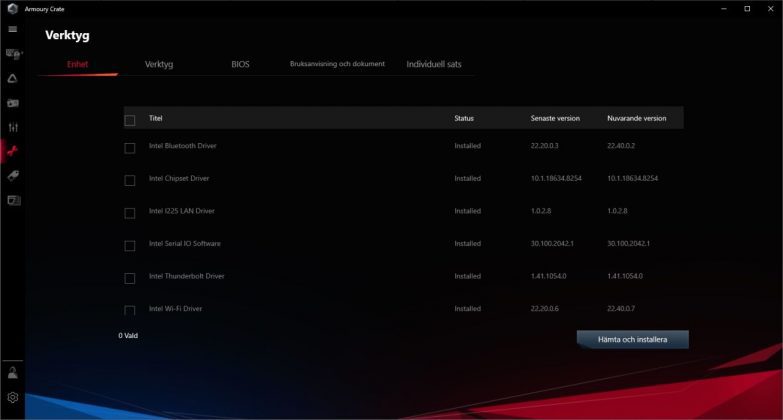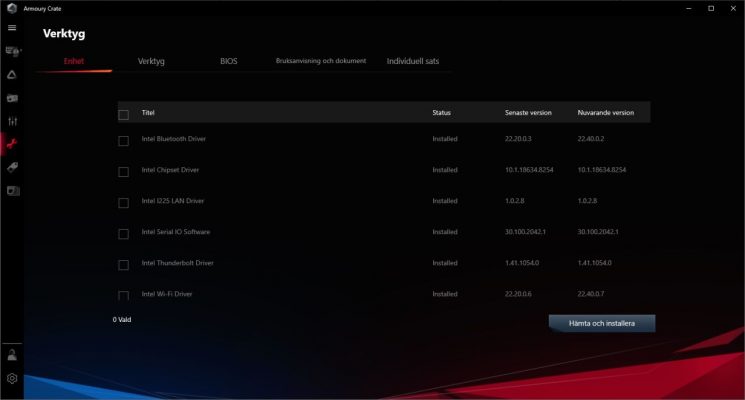 From Armory Crate we can control the card's RGB integration, we can check, download and update drivers as well as programs and BIOS or manage game settings. In addition, we also get AI Suite 3 which helps us optimize performance, cooling and power consumption, we get Deamon tools and DTS for headphones and much more. In short, we get a really good motherboard at a good price and if you do not need, for example, a ten gigabit LAN connection or special solutions for multiple Gen4 M.2 devices or graphics cards, the Asus TUF Gaming Z590-Plus WiFi is among the best you can find.
Asus TUF Gaming Z590-Plus WiFi
For
High stability, smart software integration, awesome memory management, good cooling, easy work, good sound.
Against
We would have liked to see dual P8 connections and a couple more USB ports on the IO panel, nor do we completely agree with the placement of four SATA 3 ports.
Recommended to
Asus TUF Gaming Z590-Plus WiFi is a stable and very good motherboard for users of 11th gen Intel processors where we get multigigs LAN, Wi-Fi 6 and support for Gen4 M.2.
SPECIFICATIONS Asus TUF Gaming Z590-Plus WiFi
Manufacturer: Asus, www.asus.com
Approximate price: SEK 2,493 incl. VAT, SEK 1,994 excl. VAT
Form factor: ATX
Base: LGA1200
Chipset: Z590
Memory support: DDR4 @ 5133 MHz
Expansion sites: 1 pc PCIe Gen4 x16 + 1 pc PCIe Gen3 x16 @ x4 + 2 pcs Gen3 x1
Storage: 6 pcs SATA 3 + 1 pc M.2 Gen4 + 2 pcs M.2 Gen3
Wireless: Wi-Fi 6 + Bluetooth 5
USB: 1 pc 3.2 Gen2.2 + 2 pcs 3.2 Gen2 + 4 pcs 3.2 Gen1 + 2 pcs USB 2
Sound: Realtek ALC S1200A