We test Cooler Master Masterair MA624 Stealth and MA612 Stealth ARGB. Two awesome coolers for completely different purposes. We start with the former.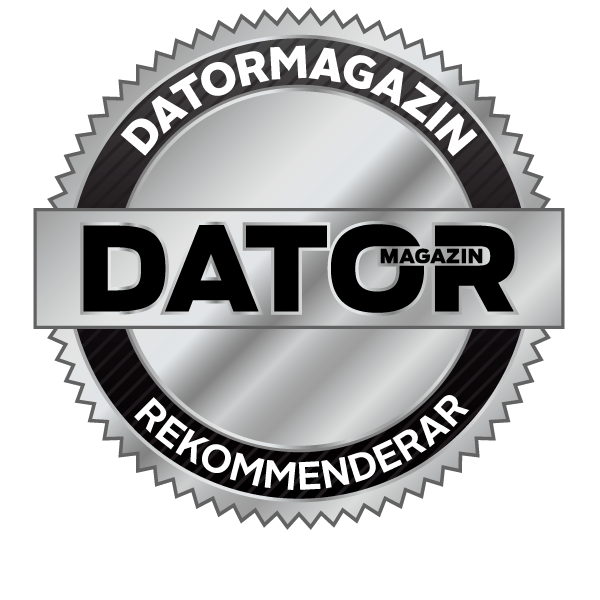 Cooler Master has many different types of products in its portfolio, some of which are effective cooling solutions for all types of systems and platforms. But different rigs require different types of cooling. Sometimes we build a system with glass doors that should be visible and visually impressive, while in other cases we want to focus on raw performance and maximum cooling effect with minimal noise level. This time we have tested two new coolers with just these, in fact quite different, basic conditions.
With the possibility of improvement
We start by looking at the slightly larger Cooler Master Masterair MA624 Stealth. This is a massive processor cooler that measures a full 144.9 x 153.2 x 160 millimeters and weighs relatively much – 1.62 kilos. This places slightly higher demands on both motherboards and chassis in terms of stability and load compared to more standardized models.
The entire radiator is constructed in a matte black coating, which also includes an overlying lid that gives the unit a stylish look.
Basically, we find a square contact surface against the processor. Through this run six heat dissipation pipes which are folded out on each side and fastened in two towers with cooling fins. Between these two towers is placed one of the unit's 140 millimeter so-called Sickleflow fan. The location means that it is completely hidden.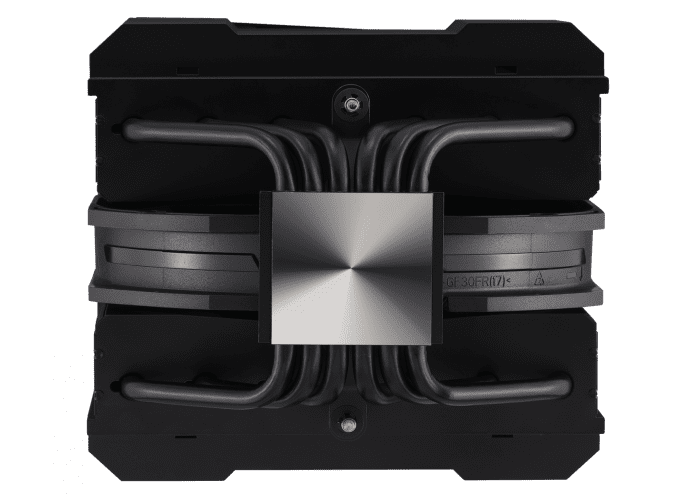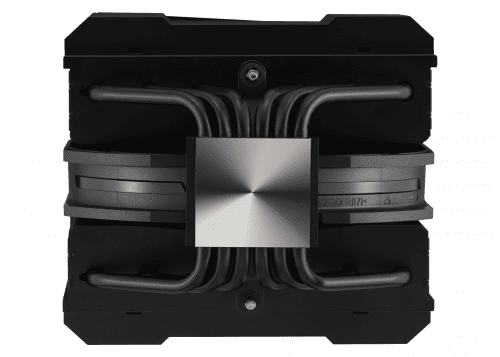 In addition, we get another 140 millimeter Sickleflow fan that we can place on any side for an efficient "push-pull configuration". Should we have a rig with slightly higher memory banks, we can replace it with the included fan of 120 millimeters, which in this mode gives us higher clearance without directly affecting the cooling performance, more about that below.
Sounds a little too much at full load
If we want, and are a little dexterous, it is also possible to use all three fans, provided that the chassis has enough space, which in this case gives us an even better balance between cooling performance and sound level. Unfortunately, we have to note that the included fans are relatively loud under maximum load. By using all three, we actually manage to lower the sound level a few decibels, which makes a big difference.
The radiator supports most modern sockets such as Intel's LGA 2066/2011-v3 / 2011/1200/1366/1156/1155/1151/1150 and AMD's AM4 / AM3 + / AM3 / AM2 + / AM2 / FM2 + / FM2 / FM1. The installation of the radiator, regardless of the base, is extremely simple where Cooler Master has developed a new smart solution where the screws that attach the cooling block itself to the base plate that comes with it are done with the help of two long screws that go through the cooling fins.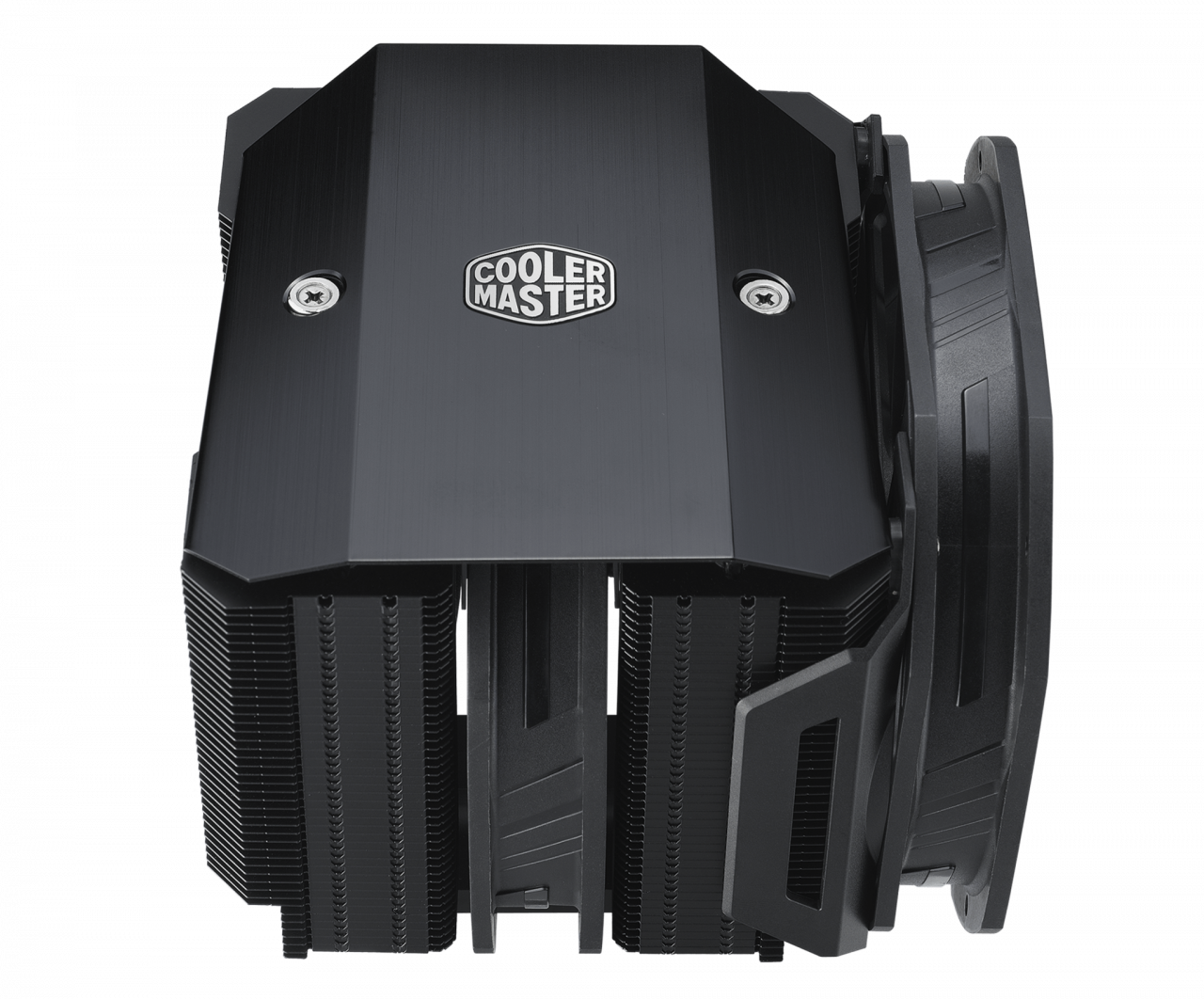 We also get a splitter that allows both fans to be connected to one (1) CPU connector on the motherboard. The external fan, if we may now say so about the one that is placed on the outside of the radiator, is mounted very easily with a special plastic-based bracket that is both nicer and easier to work with compared to alternative metal rods that some manufacturers use. Unfortunately, the solution is not as perfect when we use the smaller 120 millimeter fan, which was a little more sensitive to get, so here we would have liked to have seen a separate bracket.
Masterair MA624 Stealth cools efficiently
To test cooling performance, we ran our tests on an Asus Rog Maximus XIII Hero motherboard with a Intel i9-11900K processor clocked at 5.1 gigahertz across all cores. In idle mode, the processor remained at a temperature of 33 degrees, which increased to 35 degrees when only the center fan was used and 34 degrees with a 140 and a 120 millimeter fan. These are completely normal values ​​and in this mode the system is also completely silent.
At full load, however, it becomes really interesting. With double 140 fans, we never go above 71 degrees, which is actually on par with our test-winning equivalent from Noctua. What was more impressive here was that the temperature only rises by two degrees when we switch to a fan of 120 millimeters and one of 140 millimeters, which in this mode is the best test set we tested.
But in this situation, the system unfortunately becomes too loud. Worth noting here is that we could even manage with just one fan. Admittedly with a temperature of just over 90 degrees, but it still shows a clearly effective passive cooling capacity at the same time as the sound level dropped markedly.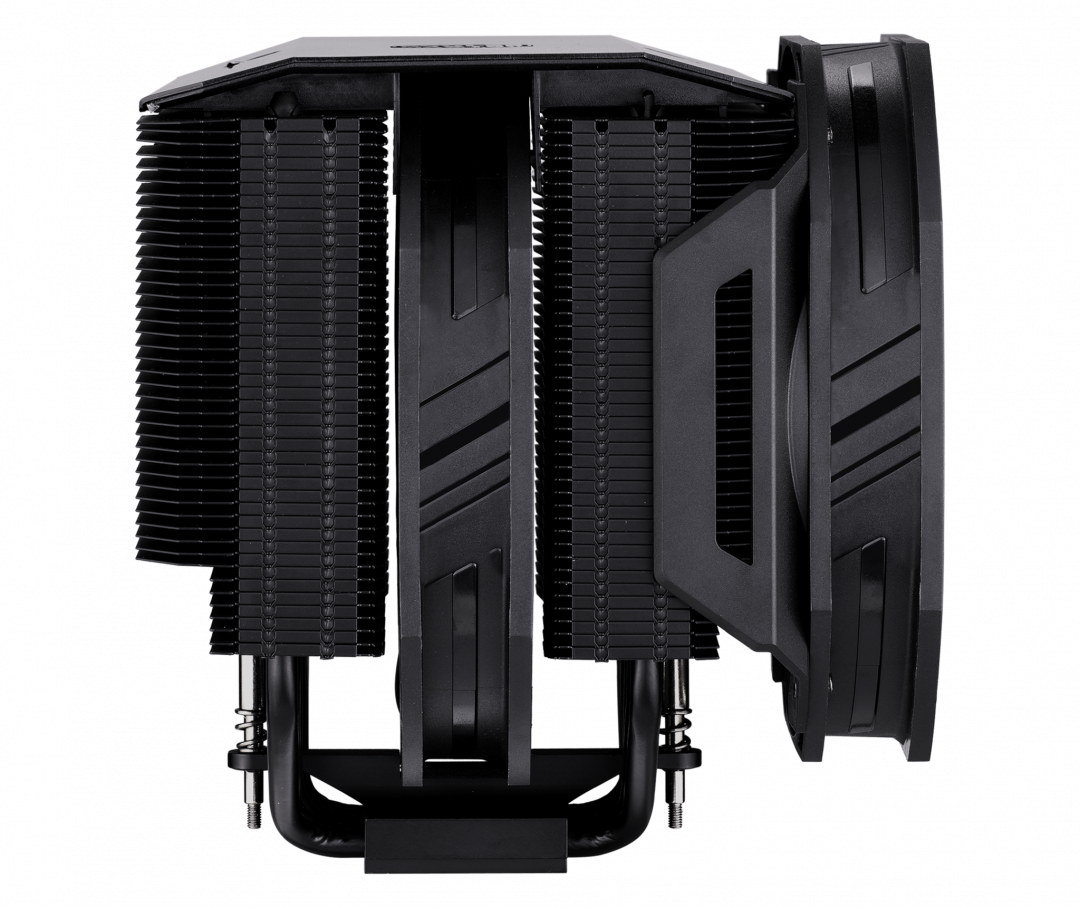 Without ruining the impression of the Masterair MA624 Stealth, we must say that we also tested the model with alternative fans and we can easily state that here too there is some room for improvement both in terms of performance and sound level. Despite this, the Cooler Master Masterair MA624 Stealth is a terribly impressive cooler which when used in a sound-absorbing chassis is among the most efficient models we have tested and a given choice for overclocked workstations and more discreet gaming rigs.
Cooler Master Masterair MA624 Stealth
For
Very efficient cooling as well as passive as well as active, light and flexible installation, included 120 mm fan for increased RAM space, stylish matte black design, very solid construction.
Against
Takes up a lot of space and is heavy, loud at maximum load and nothing for more open rigs. There is room for improvement.
Recommended to
Masterair MA624 Stealth is a perfect choice of CPU cooler for well-soundproof chassis where there is enough space.
SPECIFICATIONS Masterair MA624 Stealth:
Manufacturer: Coolermaster, www.cooolermaster.com
Approximate price: SEK 999 incl. VAT, SEK 799 excl. VAT
Measure: 144.9 x 153.2 x 160 mm
Weight: 1.62 kg
Number of heat dissipation pipes: 6 st
Cooling tower: 2 pcs
Fans: 2 pcs 140 mm + 1 alternative 120 mm
Power connection: 4-pin PWM
Air pressure fans: 67 CFM
Power consumption: Max 1.8 watts
in association with PriceRunner