We test the LG Tone Free FN7. A pair of self-cleaning wireless in-ear headphones with perfect conversational sound – which costs less than a thousand kroner.
---
LG Tone Free HBS-FN7
For
Good ANC, comfortable fit, easy handling, clean and enveloping sound, IPX4 rated, fast charging, UV cleaning, very good call sound, right price level
Against
For the best sound we need to adjust the profile in the app, battery life only means, ANC handles ambient wind in a strange way
Recommended to
LG's Tone Free HBS-FN7 is a pair of comfortable headphones that above all lifts movies, games and conversations and which via mode switching also creates really good music experiences
---
During the pandemic, we have been able to see more and more products being launched with a focus on different types of bactericidal solutions. It can be mice, keyboards, it can be mouse pads, computer bags or as with these in-ear headphones from LG. Despite the fact that we have sometimes got the impression that the cleanliness has had more of a selling argument for partially hiding an otherwise mediocre product, we can already say that this is not the case with Tone Free FN7. The headphones clearly stand on their own two feet based on its main task – to offer a clean and good sound.
Purifying UVnano
Even though it is not the focus, we still start with the unit's charging case. This is, just like the headphones themselves, either white or black and has the shape of a small, relatively flat, softly rounded stone measuring 54.5 x 54.5 x 27.7 millimeters. It easily fits in any pocket. When we lift the lid, we come to the two headphones that are placed vertically with obliquely angled shells, much like they then sit in the ear canal.
ADVERTISEMENT: See current price on Amazon
When we place the headphones in the case and close the lid, we will see a small blue LED light on the front that is marked with UVnano lit up. This means that our headphones are both charged and simultaneously cleaned with the help of UV light. After ten minutes in the case, 99.9 percent of all so-called E. Coli & S. aureus bacteria on the speaker network of the headphones should be dead. It is worth noting that the UV light is switched off as soon as we open the case and the blue light that shines on the inside only has an aesthetic function and is thus completely harmless.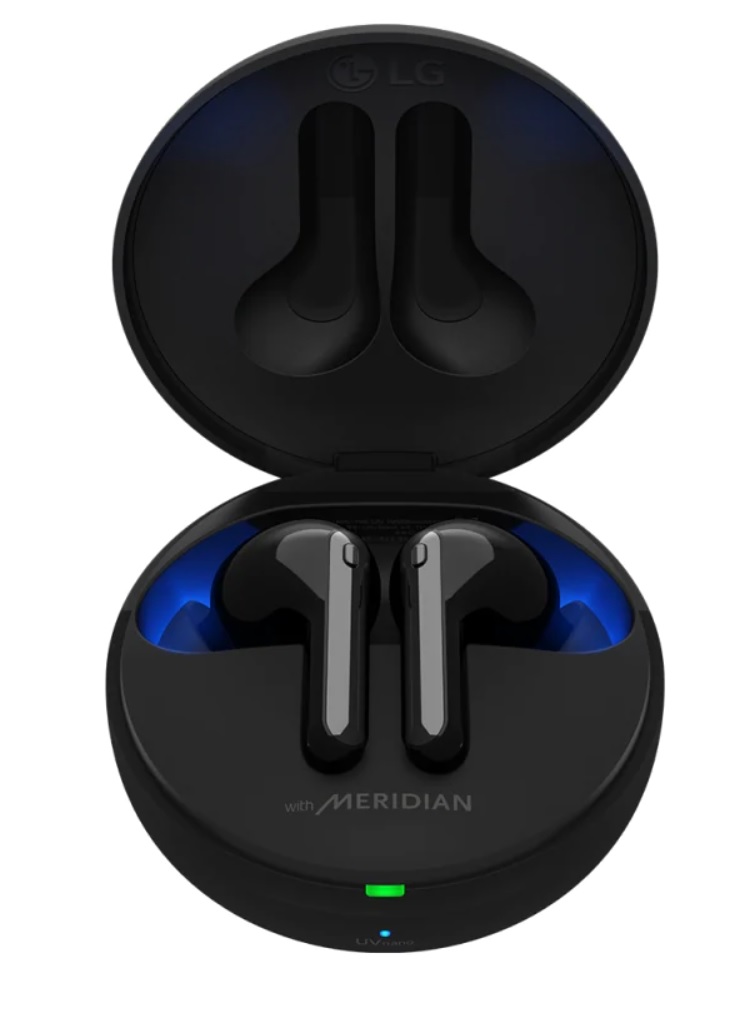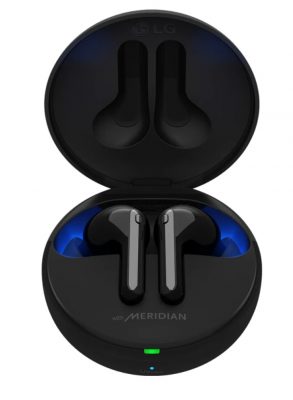 As mentioned, the case also works as a charger for our headphones and in total we get out just over 20 hours if we do not use the active noise reduction, ANC. With ANC activated, we would say that Tone Free FN7 gives us about five hours per charge with a total of three charges, or 15 hours total use. This is not something we immediately rejoice over.
Now, however, we must say that we do not know how much the UV light affects the battery life and that if we need, we can with just five minutes of fast charging get another hour of playing time. Another plus is that we can also charge the case wirelessly and with a slightly newer mobile with reverse charging, we always have a little extra cream close at hand.
Effective noise reduction
We continue with the headphones which measure 16.2 × 32.7 × 26.8 millimeters and weigh 5.6 grams each. On the outside, they look more or less like all the "stick-like" lures of the day, where we get a slightly angled and rotated screw that attaches to a stick or a shaft that protrudes from the ear. The handset is folded in place in the ear canal and then fits surprisingly well, where the silicone-based outer screw holds the handset without in any way becoming disruptive or feeling awkward to have in place for long periods of time.
READ ALSO
Sony releases WF-1000XM4 – true wireless plugs in the premium class
On the inside of these outer earbuds, LG has developed a completely new spiral-shaped design that both has the task of maximizing comfort while improving ANC integration compared to traditional smooth interiors. When it comes to noise reduction, the Tone Free FN7 comes with an ANC optimized to minimize high-frequency everyday sounds such as those we run on, in our offices, on coffee or in traffic.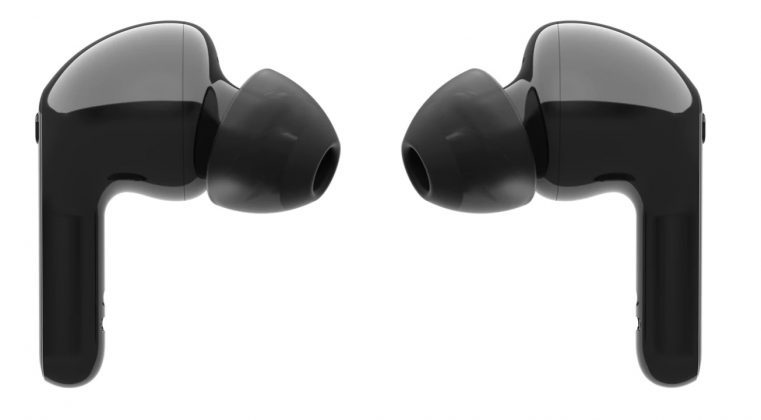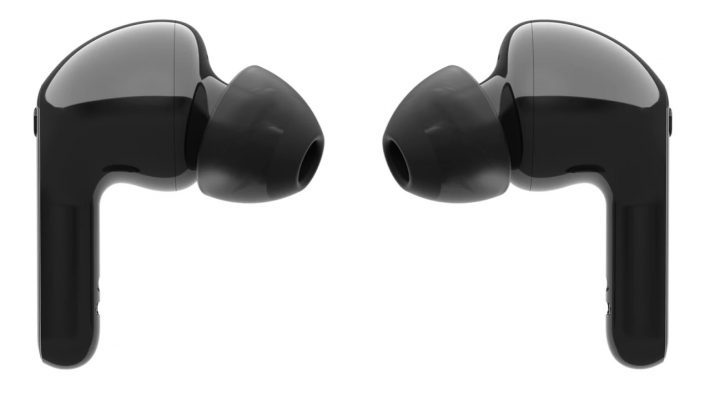 Overall, the unit's ANC is very good and, above all, the solution was appreciated during periods when, as now during the pandemic, we must partly be active and work in environments that are not normally adapted to it. Being able to almost completely shut out the surrounding murmur in these was fantastic. On the other hand, the headphones are for some reason very sensitive to wind where we sometimes get something of a round as the ANC function tries to block the sound while the microphones capture and partially amplify the sound and this was less fun.
As usual with ANC-based headphones, these also support a so-called ambient sound mode where we with a quick press on the headset, or via a setting in LG's app, directly let in ambient sound in order to be able to focus on ambient sound. traffic or join a conversation.
The LG Tone Free FN7 delivers a clean, immersive soundscape
We handle the plugs via a touch surface on the outside of the headphones. In addition to being placed on a slightly raised surface, the touch part is also equipped with a haptic feedback when we touch the surface to in this way give a confirmation that we are in the right place. The control is easy to use and has a good resistance to incorrect printing from, for example, clothes. However, we noticed a certain sensitivity to moisture. Not for the headphones themselves as these are IPX4-classified but just the controls that did not have the same response when we ran out in the rain or when we were sweaty during a more intense workout.
READ ALSO
Test: Jabra Elite 85t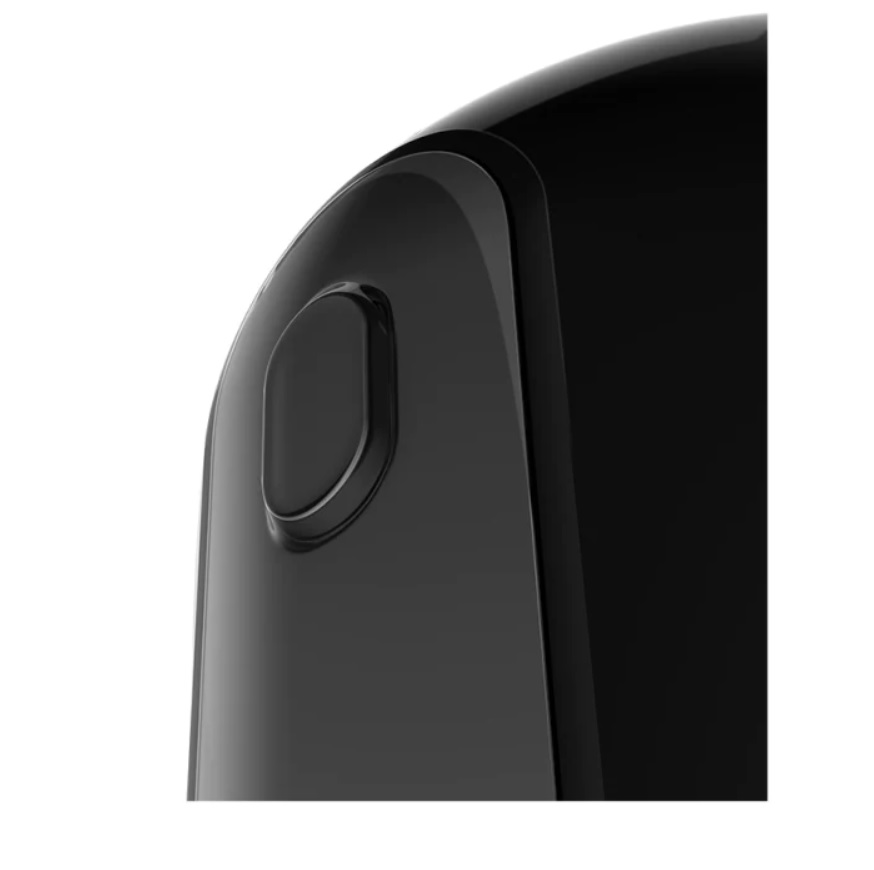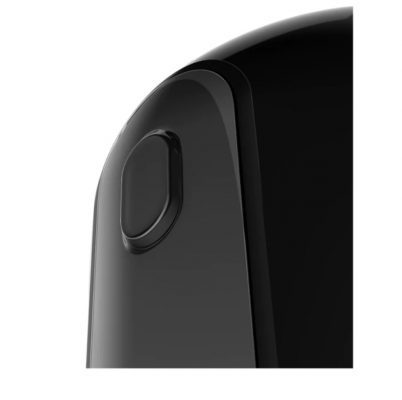 We then come to the sound, which LG has developed together with Meridian, which specializes in high-resolution sound and DSP, as well as a technology called Meridian's Headphone Spatial Processing, or simply HSP. This is a solution that creates a more realistic sound image where the two headphones work better together to create an enveloping and clear sound. This is noticeable both in conversations that are extremely clear and clear, but especially when we listen to music, play games or watch movies on the mobile phone, which clearly gets a boost.
The sound has a good dynamic from the start with a good pressure in the bass and clear high tones. But to really get the full potential of the headphones, we should download and use LG's app which partly allows us to choose various pre-programmed EQ settings such as amplified bass or high tones or a more immersive style for movies and games. Of course, we can also create our own EQ profile to get exactly the feeling we want, and once we have done this, the headphones raise another level.
LG Tone Free HBS-FN7
For
Good ANC, comfortable fit, easy handling, clean and enveloping sound, IPX4 rated, fast charging, UV cleaning, very good call sound, right price level
Against
For the best sound we need to adjust the profile in the app, battery life only means, ANC handles ambient wind in a strange way
Recommended to
LG's Tone Free HBS-FN7 is a pair of comfortable headphones that above all lifts movies, games and conversations and which via mode switching also creates really good music experiences
SPECIFICATIONS LG Tone Free FN7: