We test-drive the NZXT C750. A fully modular power supply with dual EPS connections which unfortunately has a slightly too high sound level.
NZXT produces both motherboards and chassis, often of high quality. But the company's product portfolio does not stop here, but the company also produces various cooling and RGB solutions and, in this case, power supplies. The model is called C750, which is also the unit's power – 750 watts. It has a standardized dimension of 150 x 150 x 86 millimeters.
Tightly placed connections
The C750 comes in a matte black chassis that has a minimal, visually uplifting, slightly rounded line along both sides. These have no function but give a certain lift if the PSU part is placed visibly in the chassis. At the back, we find the connections of this completely modular unit. These consist of the motherboard's 20 + 4 power connector, dual CPU connectors, dual PCIe connectors, and four connectors for SATA and other peripherals. We would have liked to see the latter halved and replaced with two more PCIe connectors. In addition, we would have liked to have seen that there was some form of distance between the connections that are now completely close to each other, which makes it unnecessarily cumbersome to connect another contact once the unit is in place.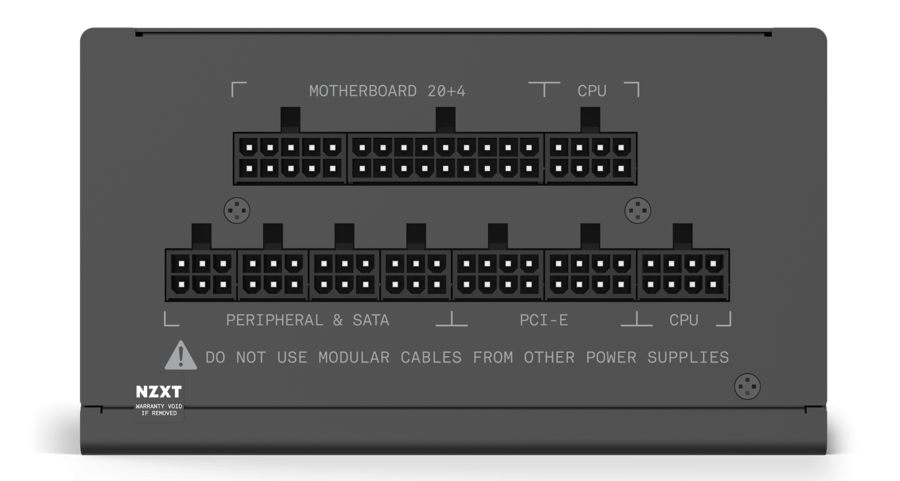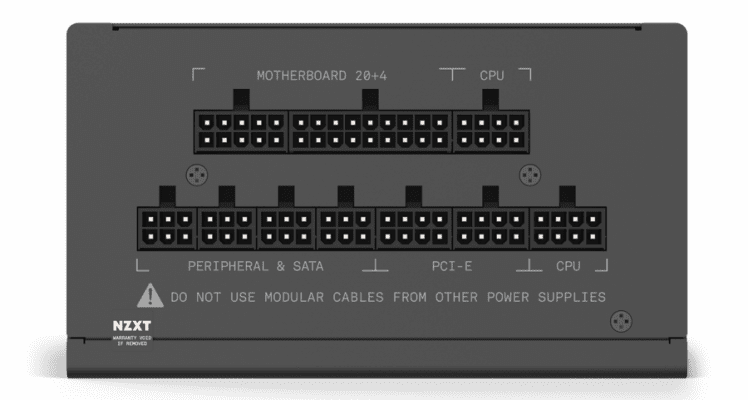 Fan solution that puzzles
On the other side, we find the usual connection for the power, a physical switch, and a so-called Zero RPM button which is connected to the unit's fan. When this is pressed in, the internal 120-millimeter fan is switched off, but only in those situations where our system runs on low load. The fan automatically spins up at higher loads.
The solution is quite smart, but we can not help but wonder why the function is not always activated so that the fan only runs when needed, instead of us having to activate the function with a button.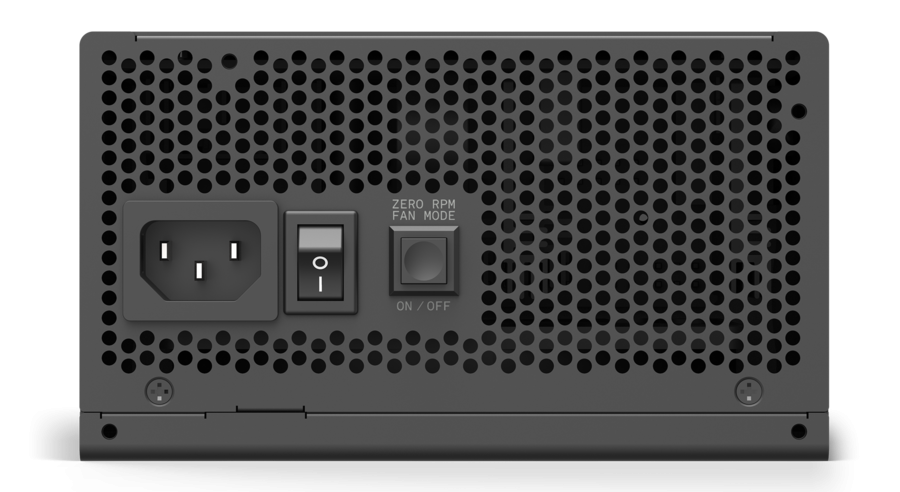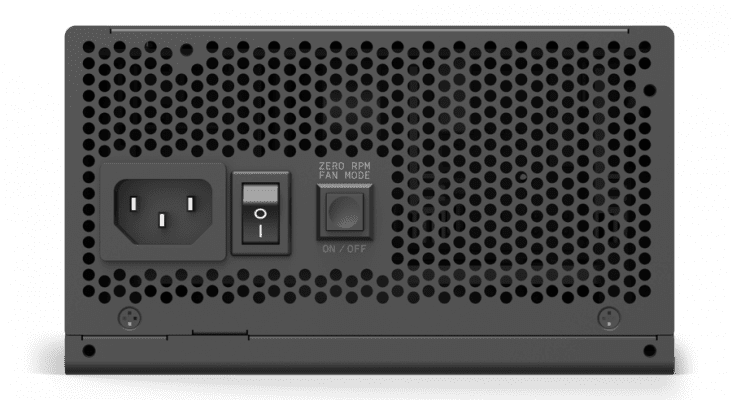 When we talk about the fan, this is a so-called FDB model (fluid dynamic bearing) which can rotate at between 0-2200 rpm and offers a maximum airflow of 73.9 CFM (cubic feet per minute). The fan does a good job of cooling the unit and is relatively quiet at low or medium loads. But when we load our system to the maximum, the situation becomes completely different and the fan actually becomes so loud that it becomes disturbing if we are in an otherwise normally quiet environment.
Stable operation
The C750 is 80 Plus Gold certified and comes with several current-related protections in the form of: Over Voltage, Under Voltage, Over Power, Over Current, Over Temperature, Short Circuit, and Inrush Current. Unfortunately, there is no protection against fan failure, which has been desirable. A clear plus is that the unit comes with a full ten-year warranty.
READ ALSO
Test: Coolermaster V850 SFX Gold
To test the unit, we chose to load the unit to the maximum by using one Intel i9-11900K processor together with an RTX3090 FE card which was then stress-driven for 90 minutes. Throughout this time, the load on the cores changed and the R0-configured M.2 units were allowed to pump data at maximum speed. Throughout the test, we get an even feed and completely stable operation. But as I said, the sound level in this mode is clearly noticeable.
We also looked at the heat development during this time and at full load the unit is just over 50 degrees, which is fully approved. But we can not help but wonder if the unit could have been quieter if it was equipped with a complementary slightly more powerful heat sink that distributed the heat better and in this way may also have been able to lower the noise level.
NZXT C750
For
Stable power supply with plenty of internal protection and a ten-year warranty. Stable construction and appealing design.
Against
The too loud fan at high load, we would have liked to have seen a fully automatic "zero fan mode".
Recommended to
NZXT C750 is an affordable power supply for powerful rigs where you do not have such high demands on low noise levels.
SPECIFICATIONS NZXT C750:
Manufacturer: NZXT
Measure: 150x150x86 mm
Weight: 1.61 kg
Fan: 120 mm FDB
Connections: Full modular
Efficiency: 80 Plus Gold
Power protection: OV, UV, OP, OC, OT, short circuit, and starting current
in association with PriceRunner