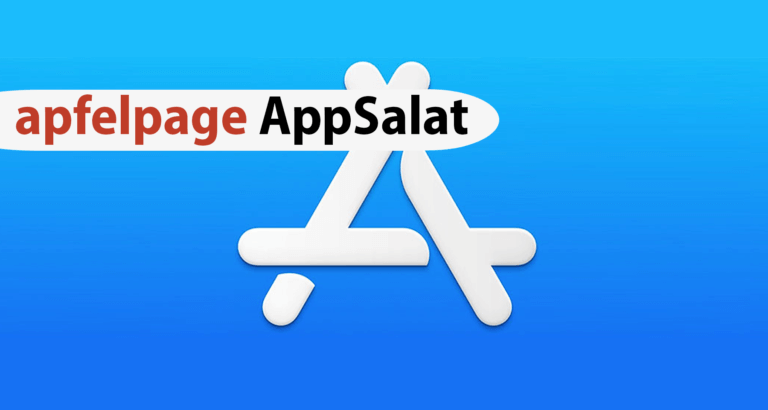 In today's AppSalat you can train your head a little! The App Store has a lot of good quiz games to offer. We show you some of them here.
Trivia Crack in German
Trivia Crack is a pretty colorful quiz game with questions about all kinds of areas from everyday life. After you have started a match against another player, you have to turn the theme wheel. Once that is done, you will be asked a question from this pot. If you answer the question correctly, you get ahead, otherwise it's your opponent's turn.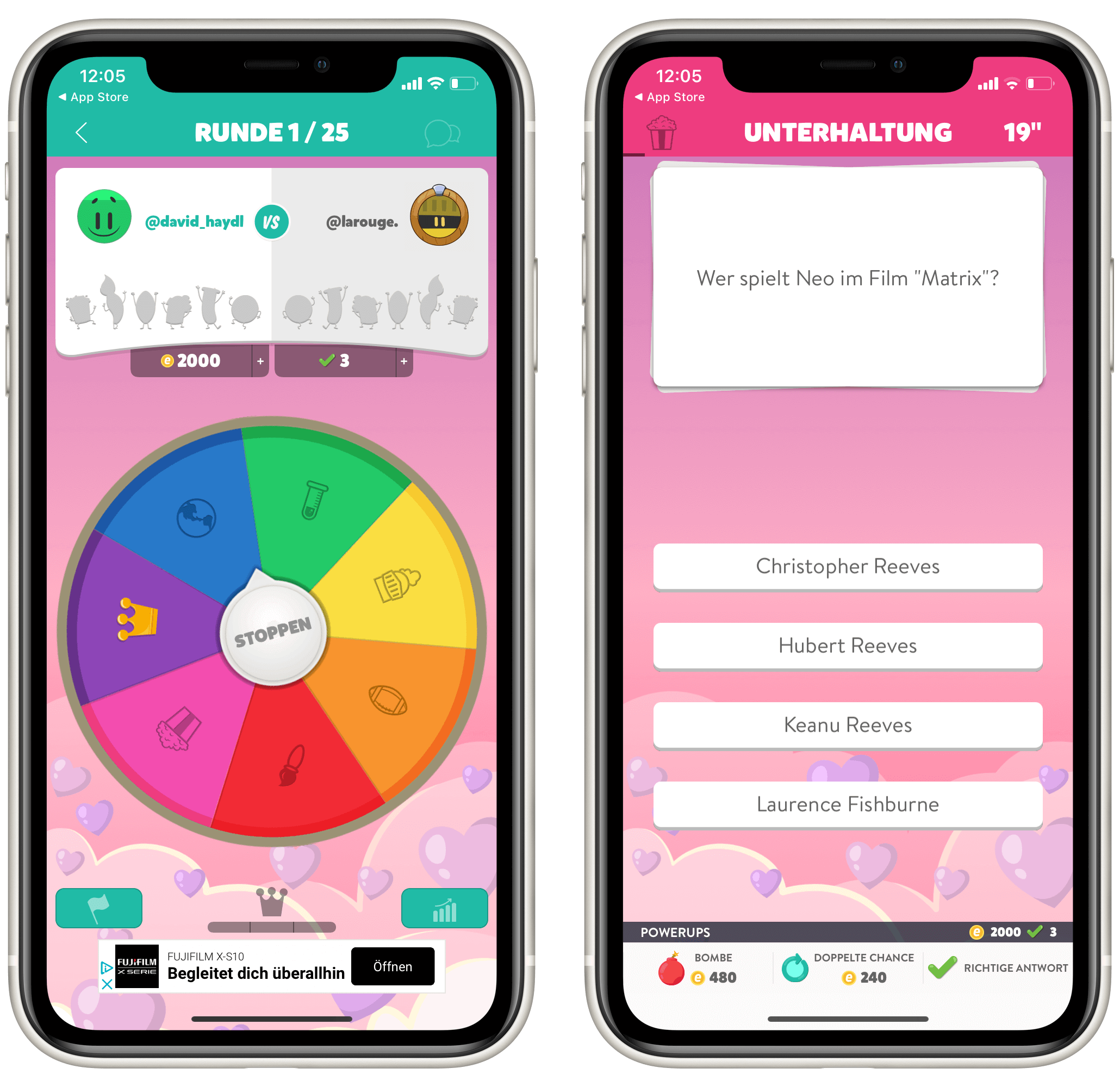 Trivia Crack is free to play (with optional in-app purchases).
SongPop 2
If you want to focus purely on music and songs, SongPop 2 may be more suitable. Again, you compete against other players. You hear part of a well-known song and have to guess either the title or the artist (s). The player who first gives the correct answer receives the point.
SongPop 2 is a free game on the App Store.
Quiz duel
Quiz duel is a good alternative to Trivia Crack and also has somewhat simpler questions. There are three different game modes. The first is the friend mode, in which you have to answer three questions on a topic against other people over several rounds. Each question gives a point. Second, there are the monthly quizzes. Your knowledge of current world events will be queried. And in arena mode you have to answer points by answering certain topics.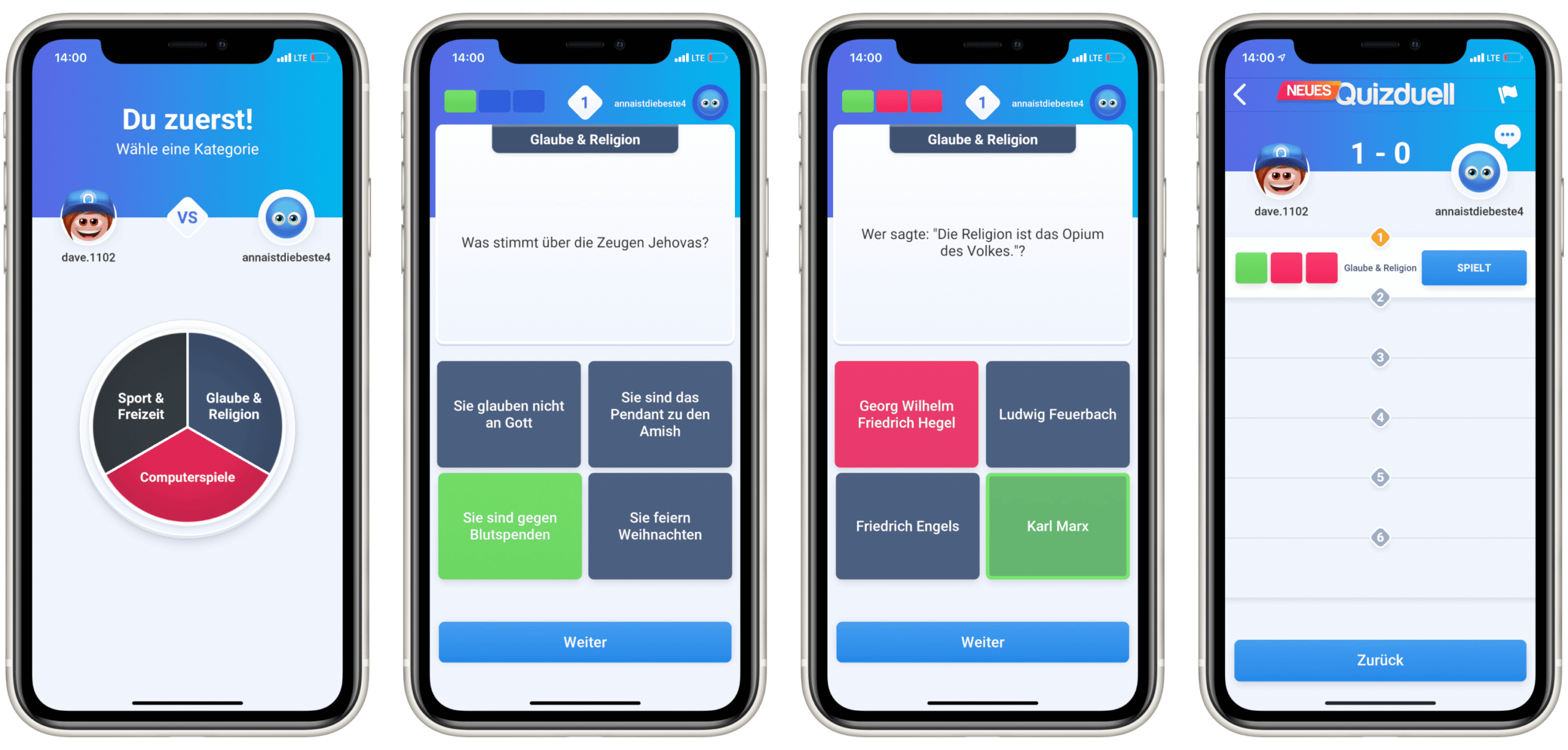 You can download and play quiz duel for free. For 4.99 euros you can remove the advertising, among other things.
Logo quiz
A classic must definitely be included here: Logo Quiz. There are now many different variations in the store, but the goal is always the same: guess the logos. You always get an entire logo or a small part of it and you have to find out which brand it is. Depending on the app, you will even be given a selection of letters.
Most of the variations of Logo Quiz are free, and there may be some in-app purchases.
Crossword classic
A good crossword puzzle should of course not be missing in such a collection. We therefore recommend classic crosswords, as it is most similar to the original from the daily newspapers and has been perfectly adapted for the iPhone and iPad. For example, you can see the description of the word you are looking for above the keyboard when it is highlighted. In addition, you can get additional information on request if you get stuck. And there are different levels of difficulty, so there should be the right puzzle for every level.
You can get classic crosswords for free in the App Store. There are in-app purchases, but they are not mandatory.