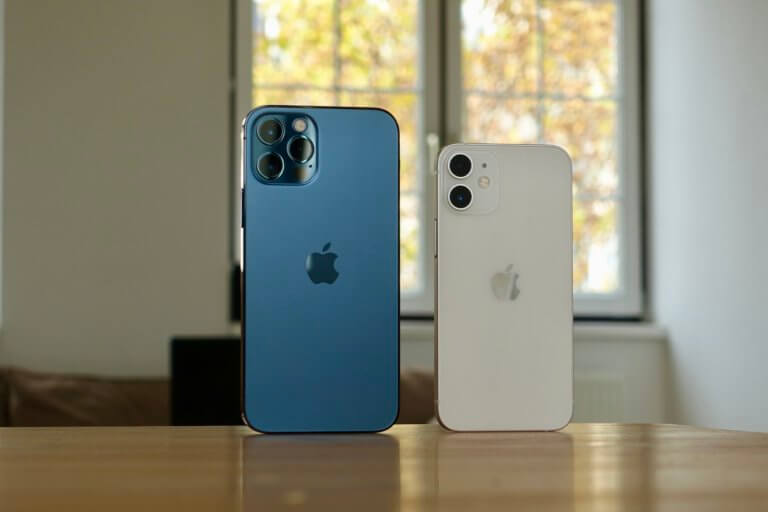 The iPhone 12 does not cut a particularly good figure in the 5G network: It provided customers with slower transfer rates than 25 faster Android smartphones. Although the data comes from the USA, it should also be meaningful for other markets. With 5G, Apple still has to catch up with Samsung and Co.
Apple's first iPhone with 5G is not necessarily the Ferrari of smartphones. A new survey paints a depressing picture for all speed junkies on the small screen: According to this, 25 Android smartphones are faster than the iPhone 12 in the 5G network.
The data was collected by OpenSignal, a UK analytics company that specializes in researching cellular network performance data. With the OpenSignal app, users can, for example, carry out speed tests with their smartphones and add the results to the OpenSignal database.
The iPhone 12 is hopelessly left behind at 5G
As has now been shown, almost every known model is faster at 5G than the iPhone. Samsung took first place with the Galaxy S21 5G. It achieved an average download rate of 56 Mbit / s in the 5G and 4G networks. In general, around 60% of all 5G connections in the US are made by Samsung devices.
In second and third place followed the Revvl 5G from TCL, a manufacturer that likes to sell its devices under better-known brands, and the 8T + from OnePlus, the two smartphones charge at an average of 49.8 and 49.3 Mbit / s, respectively.
The Velvet 5G from LG came in 25th with around 37.8 Mbit / s.
And the iPhone 12 (Affiliate link)? The iPhone 12 Pro ended up among all these devices with a download rate of around 36 Mbit / s, with the iPhone 12 Pro Max being an idea faster. The iPhone 12 and iPhone 12 Mini were a little slower.
But why has the iPhone 12 been left behind so hopelessly? After all, compared to its 4G predecessors, the iPhone 12 was around 2.3 times faster. OpenSignal points out that most other manufacturers already have the second or third generation of 5G models on the market and therefore have significantly more experience in optimizing antenna and signal processing. In addition, Apple's iPhone 12 is not optimally equipped with the Qualcomm X55 modem, the model is no longer up-to-date and some of the competition is already relying on significantly more powerful models. It becomes very clear here that Apple still has some catching up to do with 5G.
---