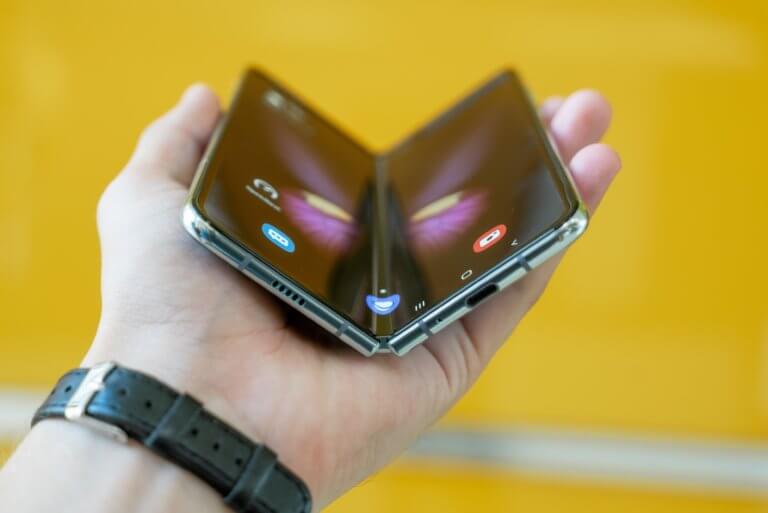 Apple's first folding iPhone could be huge – when unfolded: It would then be the size of an iPad Mini, which raises the question of the future of the small iPad. But it will probably take a few more years until then.
Apple is reportedly working on an iPhone Fold. There has been speculation about such a model for a long time, and Apple has held corresponding patents for years. Now expressed The well-known analyst Ming-Chi Kuo recently commented on the topic: After that, Apple could come up with a first iPhone Fold in 2023. As he explains in a note for TF International Securities, the iPhone Fold could hit the market with a screen size of 7.5 to eight inches. That would make it as big as an iPad Mini when unfolded. It remains to be seen how Apple will proceed with this device class.
It was only recently that there was again speculation about an iPhone Fold of this size, as we are in one previous message had reported. Observers do not seem to largely agree on the timeframe for a market launch before 2023.
According to Ming-Chi Kuo, the prerequisite for this is that Apple can clarify the remaining key questions of technical implementation and the realization of mass production this year.
Is there a successor to the iPhone 11 for under $ 600?
At the same time, the analyst also promised the presentation of an iPhone without a notch from 2023. It remains to be seen whether this actually means a completely closed screen surface or a tiny hole, as is the case with the Galaxy smartphones.
Meanwhile, Kuo sees the iPhone 11 phasing out towards the end of 2022. It will then be replaced by a new model for under $ 600 that Apple will launch in early to mid-2023. It should be the same size, but be equipped with 5G as an additional reason to buy.
In a further message we reported on the possibility that the iPhone SE could also get 5G soon.