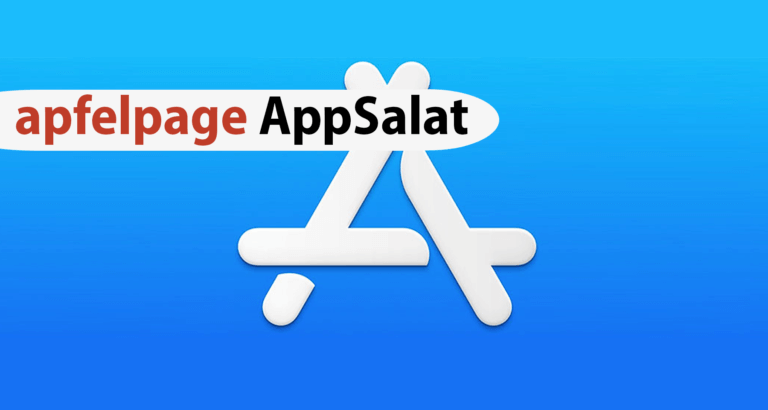 Most of you will do your job on the Mac. MacOS is simple, but the system could be even more intuitive in some areas. Fortunately, there are a few apps that can help. In today's AppSalat, we've picked a few.
Bartender 4
Is your menu bar a bit messy? No problem, this can be easily solved with Bartender 4. You can use the tool to define which icons should always be shown and which icons should disappear from the screen. These can be called up again by hovering the cursor in the menu bar or by clicking on a button. Placeholders with bartenders can also be inserted into the bar.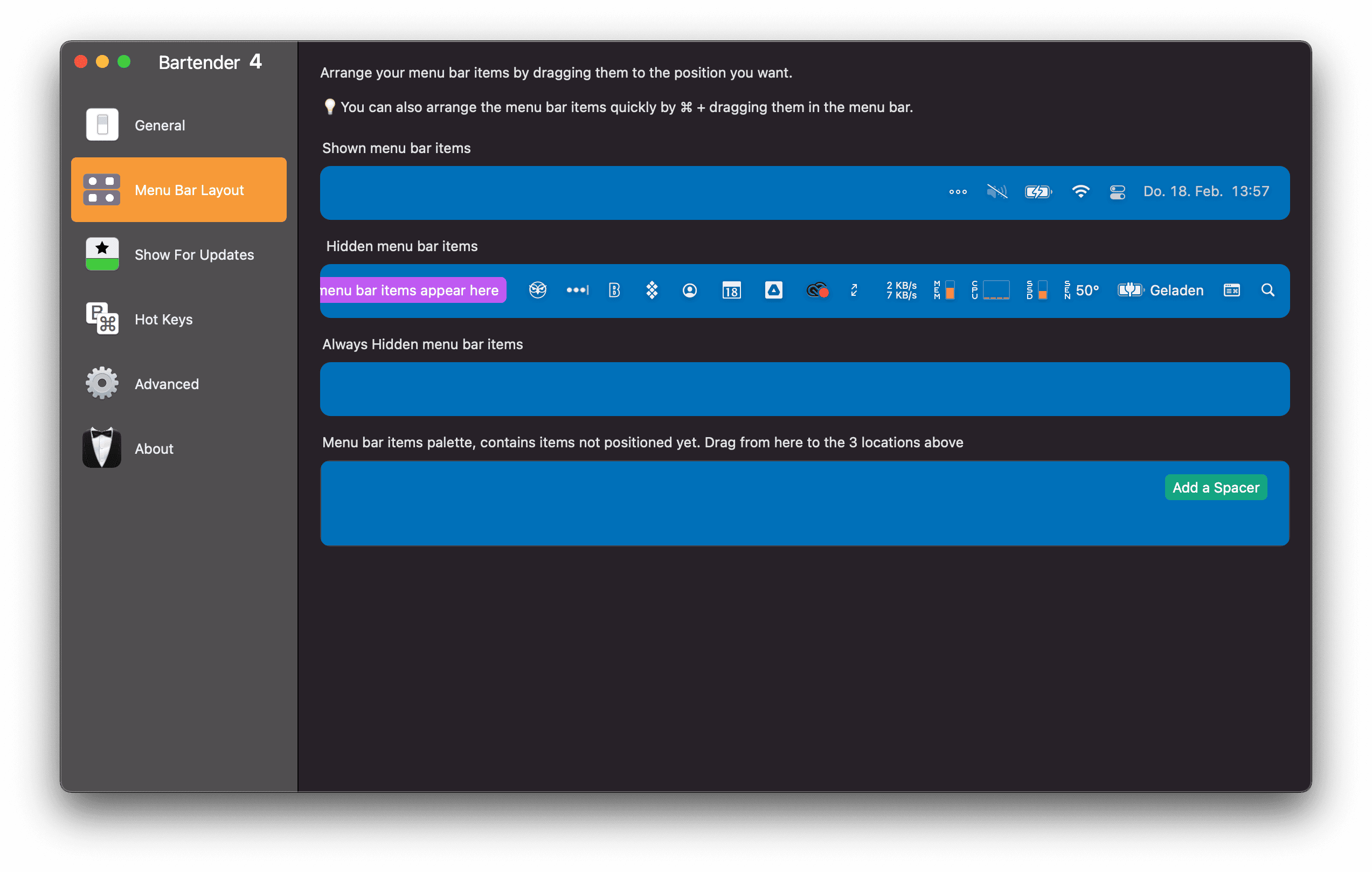 Bartender 4 is yours here for 15.99 euros or free at Setapp.
AppCleaner
If you install a program on the Mac, additional files are stored in the Finder. If you then want to uninstall this again, these files are often left behind. AppCleaner wants to solve this problem. To uninstall an app, you have to drag it into the window or select it using the integrated search. All additional files are searched for and also deleted. It's just a compact app, but it can easily provide more storage space.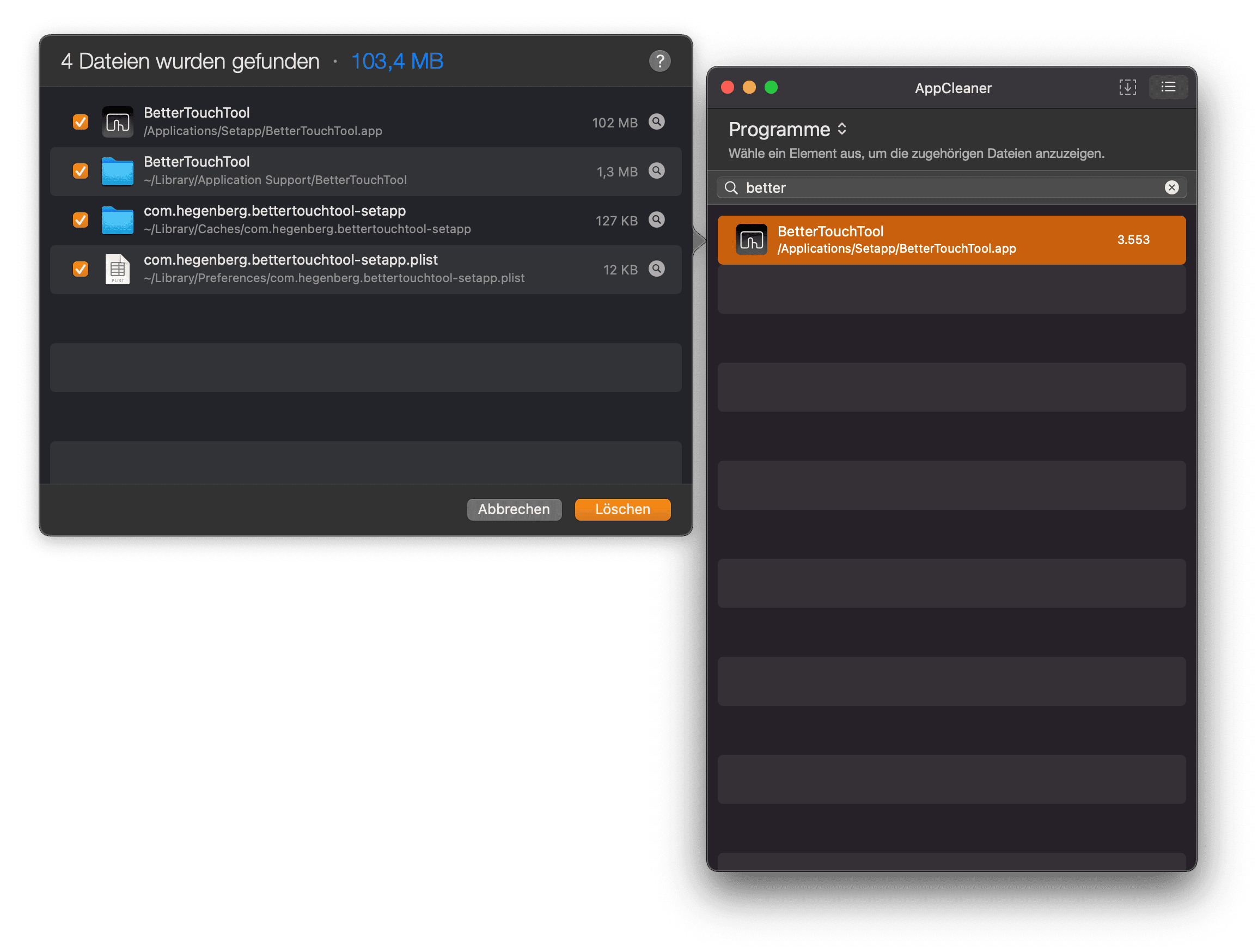 AppCleaner is available for free this website.
BetterTouchTool
BetterTouchTool gets more out of your peripherals and the Touch Bar. In the app you can define one or more actions for a device, which you can trigger by a certain event. For example, tapping the trackpad with one or more fingers can quickly organize the open windows. If it is to be more complex, Apple scripts and JavaScripts can also be executed with a shortcut or keyboard shortcuts can be sent to certain apps. It is also nice that the Touch Bar can be expanded with widgets and actions.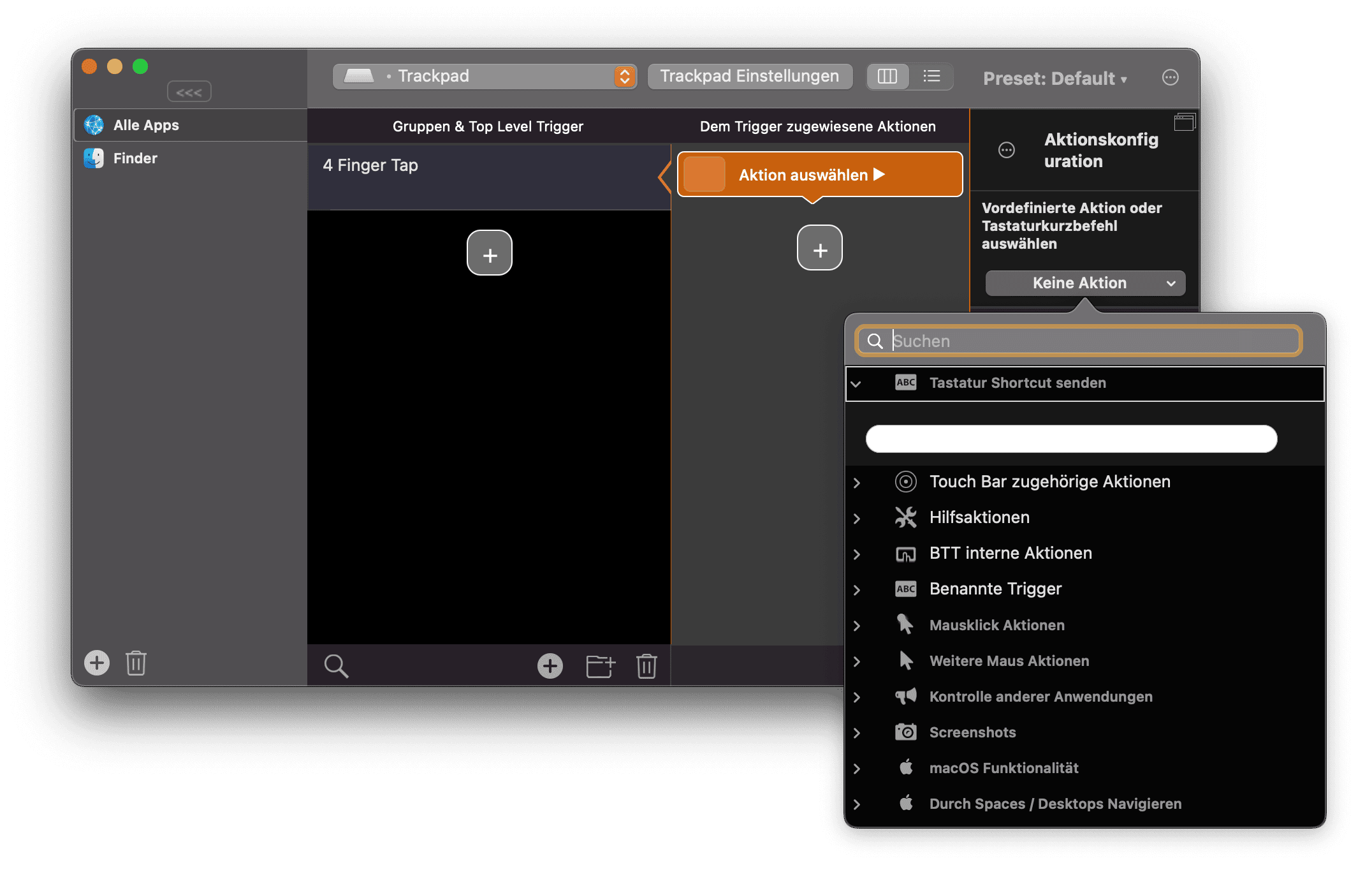 You can do BetterTouchTool here download or get it from Setapp. The program license is available from US $ 8.50.
magnet
Windows users know that this operating system offers relatively flexible window management. For example, it is possible to open two windows in split screen with just a few clicks. macOS doesn't offer anything like that. Fortunately there is Magnet. If you drag a window into a corner, it will expand there. So you can align the apps you are working with relatively flexibly. The arrangement is also possible with keyboard combinations.
Magnet is available in the Mac App Store for 5.99 euros.
Cheatsheet
macOS newbies will be overwhelmed by many keyboard combinations at the beginning. It can be difficult to find the right one. This is where the cheat sheet comes in. Holding down the CMD button displays a list of all available combinations for the current window.
Cheatsheet can be free of charge here be obtained.
paste
Who doesn't know it: You copy one thing after the other to the clipboard and you are always limited to retrieving the latest entry. Especially when you are very absorbed in your work, you can forget that which is incredibly annoying. With paste, this frustration is a thing of the past. With a fixed keyboard shortcut you can quickly access all elements that you copied. It's great that this clipboard is also synchronized with the iOS and iPadOS versions of Paste.
Paste is available free of charge in the App Store, whereby you need a subscription for 0.99 euros per month or 9.99 euros per year to use all features. Alternatively, paste is included in the Setapp offer.
Yoink
Last but not least: Yoink. Yoink helps with restructuring your own files. A small clipboard is displayed in which files can be parked until a suitable target directory is found. The whole thing can also be synchronized with the iPhone and iPad if desired.
Yoink costs 6.99 euros for iOS and iPadOS and 8.99 euros for macOS. The Mac app is also included in the Setapp subscription.