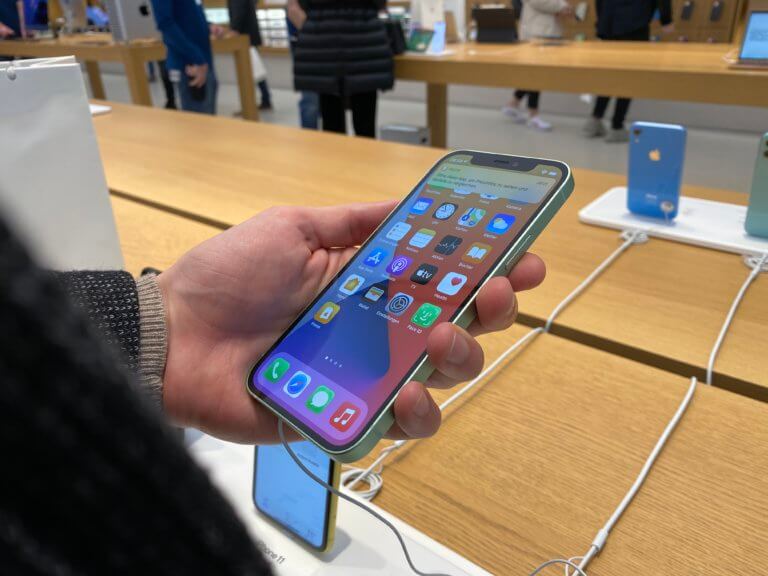 The iPhone 12 can withstand a lot: Apple would like to emphasize this fact again. For this purpose, a new advertising clip has been put on the web.
Above all, it should demonstrate the increased durability through the Ceramic Shield. Experience has shown that nothing beats a robust case and a screen protector.
The iPhone 12 is once again much more robust than its predecessor – says Apple and emphasized this fact immensely with the market launch. Since then, a particularly large number of words and demonstrations have been used on the so-called Ceramic Shield, which is supposed to make damage to the device even less likely.
Apple has now put the qualities of the iPhone 12 and Ceramic Shield back into the spotlight in a new video.
The clip with the title "Cook" is supposed to show how unmoved the iPhone 12 stays in contact with flour or water. In the event of a fall, the breaking strength should be four times higher than that of its predecessor.
The iPhone 12 is certified against water penetration according to IP68 and should therefore withstand extended stays in the wet element, but the guarantee does not cover this and the experiences of consumers are and will remain mixed with the latest iPhone generation.
Nothing protects better than a case
However much Apple may have increased the stability of the iPhone in the last lineup, one basic rule still applies: To protect an iPhone – like any other smartphone – effectively against small and large damage, for example in the form of scratches, display breaks or penetrating water To protect, cases are the means of choice that are available for all requirements. The display is effectively protected with appropriate protective films.