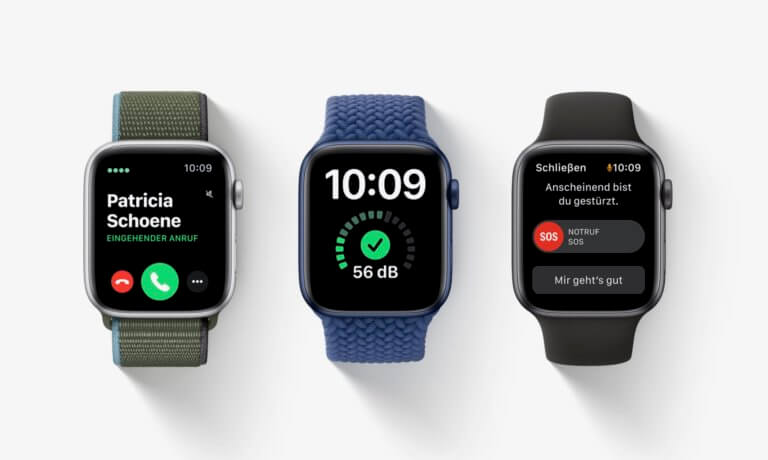 Apple will release watchOS 7.3 for all users tonight. The update brings, among other things, new dials and supports the Time to Walk feature, although not in Germany.
In addition to watchOS 7.3, Apple could also release other updates this evening.
Apple would like to release watchOS 7.3 for all users today, according to a press announcement. These addressed however, mainly innovations in connection with Apple's Black Unity initiative, which wants to focus more on the colorful community and its history in the USA. As part of this campaign, Apple will also be presenting a new bracelet and a limited edition Apple Watch Series 6 from February.
watchOS 7.3 fixes bugs and supports Time to Walk
In addition to the new Unity watch faces, which will be introduced with watchOS 7.3, the update also brings an optimization in the use of Time to Walk. In principle, the feature also works with watchOS 7.2; it is activated via a server update. The function runs a little smoother under watchOS 7.3, which is irrelevant for users in Germany, like us reported yesterday had.
In addition, the EKG function is being introduced in several new countries, including Japan and the Philippines. These markets also receive notifications in the event of irregular heartbeat. The update to watchOS 7.3 also fixes various problems, including those related to the control center.
The release candidate of watchOS 7.3 has been available to the developers since last week. As usual, the update will probably come around 7:00 p.m. German time, possibly together with iOS 14.
4 and iPadOS 14.4.