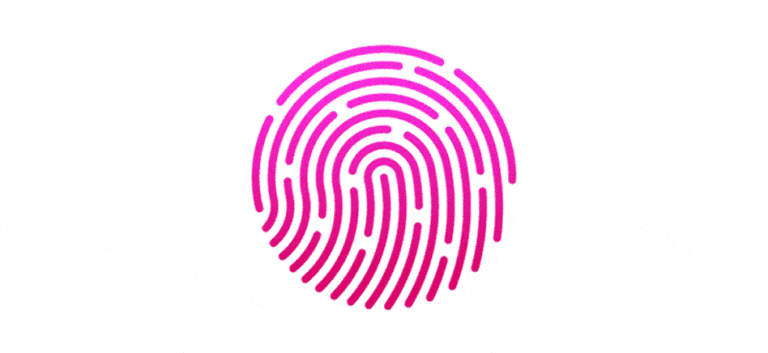 Touch ID is really coming back to the iPhone. For the first time since 2017, the iPhone 13 could have a fingerprint reader in a top model, and the relevant information is becoming increasingly concentrated. The technology used is still unclear.
Apple will bring a fingerprint reader back into the iPhone, Joanna Stern believes. As she did in the WSJ executes, Apple will use an optical sensor here, referring to information from former Apple employees. There was already speculation about a return of Touch ID to the iPhone, Apfelpage.de reported.
This feature would not only be of interest as a second biometric security level, but especially in times of the corona pandemic, it would be an advantage to authorize payments, which is where Face ID reaches its limits.
Optical sensor or ultrasonic scanning?
It is still a bit unclear which technology Apple will use here. All observers agree that the fingerprint should be read through the display. This is no longer rocket science, but as with facial recognition, there are several options here. According to Stern, Apple will use an optical sensor in the iPhone 13. This is potentially more reliable to use, but the major disadvantage is also its susceptibility to manipulation. He can easily be fooled by a photo of a fingerprint, for example. It is hardly to be expected, however, that Apple will make significant compromises here, Stern says further that the current level of Touch ID security should not be undercut.
The second common option is an ultrasound scan: Apple holds patents in this area.
Here a 3D image of the fingerprint is read out using acoustic signals, the technology is more expensive and more complicated.
However, a hybrid would also be conceivable: An optical sensor with capacitive elements, as previously used in Touch ID on the iPhone. capacitive fingerprint sensors are not easy to fool. How Apple decides here remains open.