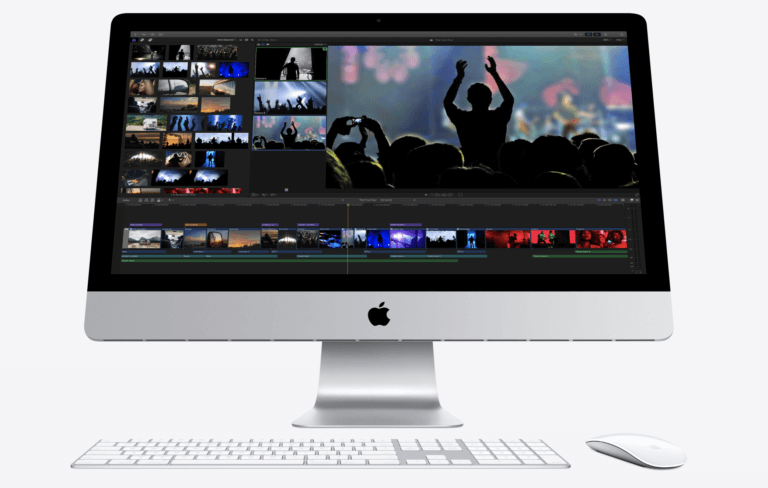 In addition to MacBook Pro and Mac Pro, the iMac is also facing a major redesign. It would be the first in nine years. It is possible that Apple is approaching the design of the Pro Display XDR a bit with the new iMac.
Today is definitely Mac forecasting day: next to one new MacBook Pro with MagSafe and without Touch Bar and one new Mac Pro is apparently also a new one iMac (Affiliate link) in the planning stage. This year Apple will redesign the desktop computer for the first time in many years, reported today the Bloomberg agency.
Apple had the last design refreshment for the iMac in 2012, and since then the not exactly numerous updates have mainly resulted in increases in performance. Apple will launch two models to replace the 21.5-inch iMac and the 27-inch iMac, according to Bloomberg.
iMac 2021 should get thinner bezels
Apple is said to be giving the new iMac thinner bezels. This change has been the subject of various speculations in the past.
Apple will bring the design of the new iMac a little closer to the Pro Display XDR, they say.
It is not specified in more detail which screen sizes the two new models should have. In the past, we always talked about a 24-inch iMac as the smallest new variant, citing unspecified sources. The two new models planned for 2021 will have the model numbers J456 and J457. It is not yet clear when they will be launched. However, a launch as part of a keynote in autumn is conceivable.