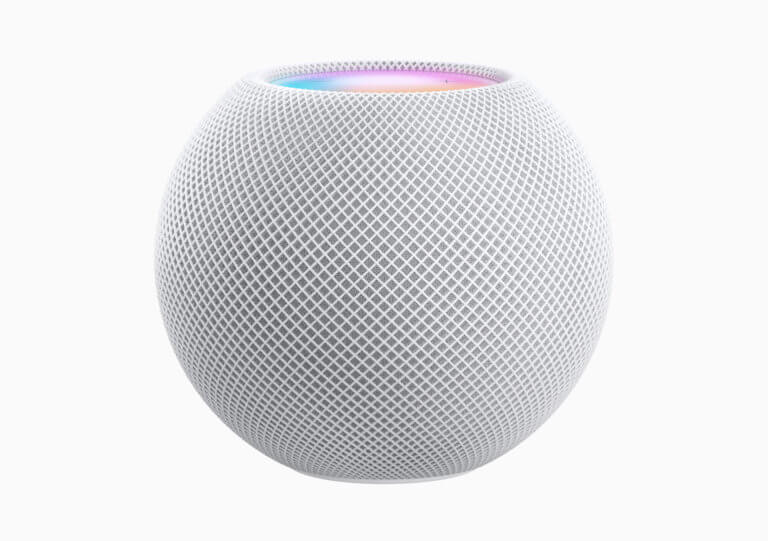 The upcoming HomePod software 14.4 uses the U1 chip in the HomePod Mini. This makes handoff a little more practical.
So far, only the iPhones from 2019 are equipped with the U1 chip.
Apple will make active use of the U1 chip for the first time in its upcoming HomePod software 14.4, which is in the new HomePod Mini (Affiliate link). Apple had already announced this feature. This should make the transfer of the playback of a song from the iPhone to the HomePod more convenient. The first testers have now been able to try out how this will work:
When the user with the iPhone approaches the HomePod, the iPhone begins to vibrate gently. This vibration cycle becomes faster and faster until the user is close enough and the interface opens to transfer the playback.
HomePod beta software is only available to a few users
These observations were described by Users on Reddit. Unlike the beta versions of iOS, macOS, watchOS and tvOS, there is no official beta program for the HomePod software.
Instead, the software is given to a few users selected by Apple. They also report that HomePod software 14.4 is still very error-prone in the current beta.
When the update will be released for all users is unclear, but it should be more than a month before the time comes. A few days ago, Apple released the update to HomePod software version 14.3 for all users. However, this update only brought general improvements in performance and stability. HomePod software has been based on tvOS at its core for some time, which has simplified development for Apple.
---
* The product links used here are affiliate links that enable us to receive a small commission per transaction if you shop via the marked links. This means that you as a reader and user of the offer do not suffer any disadvantages, you no longer pay a cent. However, you are supporting the editorial work of WakeUp Media®. Many Thanks!