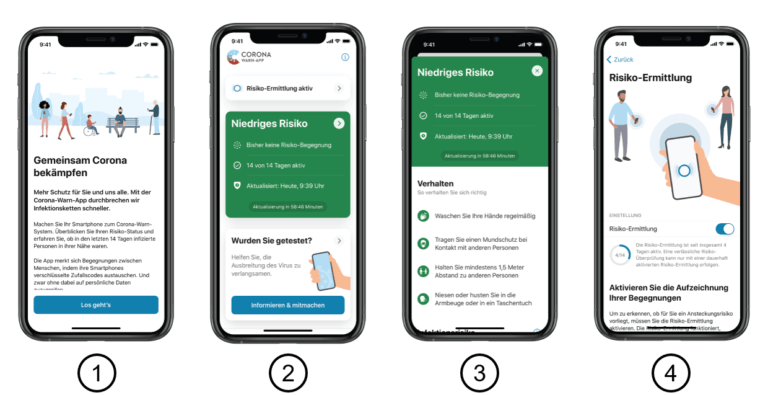 The Corona warning app is about to be updated. It brings some statistical background data into the App that German citizens have been able to reliably take from the tickers from n-tv and co.
At the same time, the number of users who reported a positive test result via the app is given.
The Corona warning app will probably receive its next update very soon, it comes from a current one note published by the application's development team. After that, version 1.11 will probably be made available for download to iOS and Android users in the App Store and Google Play Store this week.
The Corona warning app receives the RKI statistics
In the future, users will have another source from which they can take the current data on the occurrence of infections: 7-day incidence, R-value, number of new infections every day – German citizens are already fed up with all this and so far there has been no shortage of sources of supply for this information, even if the compact access to this data directly from the RKI is not wrong. Other innovations, such as the variously proposed check-in function for localities, are currently not even seriously discussed. The app has already been downloaded by around 25 million users, but its use in its current form is now controversial among experts. The information, which has also been supplemented, should hook up on how many users have shared their positive test result via the app and help to strengthen the motivation for precisely this, a shot that can also backfire.