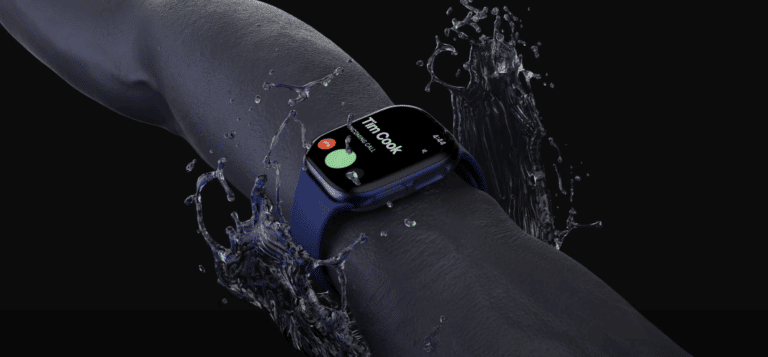 At the end of December 2020, the YouTube channel Apple Demo published an exciting video in which it presented and demonstrated in detail a rare prototype of the Apple Watch with safety packaging. We give you a few impressions.
The fine piece of technology gives us first insights into today's times, in which the Apple Watch plays a major role for the Cupertino group.
Apple Watch prototype
In the Apple Demo Video we see an extremely rare Apple Watch prototype with a safety box that is unpacked, shown and tried out. A previous version of WatchOS 1.0 is running on the smartwatch as the operating system, so the watch is likely from 2014.
There are warnings and information on the packaging that this is a test device.
The early Apple Watch is unpacked: It has an oval design with an approximately 2-inch color display embedded in a black oval, rather thick plastic case. The clock has two buttons on one side and is started by pressing a button.
The Pre-WatchOS 1.0 operating system starts quickly with a blue Apple logo. What is striking is the relatively bulky case design compared to the current Apple Watch models, which all have an elegant slim case.
user interface
Immediately after the start, we are greeted by a round dial on the touch display, which changes to a menu with the push of a button. The menu consists of round symbols that lead to programs, settings and options.
The display reacts surprisingly quickly to finger touch.
A tap on one of the symbols opens the settings for the time, flight mode, brightness, energy and other options for adjustment.
You get back to the start screen by pressing two buttons on the housing and not mainly by swiping gestures like today. The Apple Demo tester opens a "Lisa Tester" app and also presents us with music albums that are stored on the prototype.
As Apple demo explains in the video description, it is extremely impressive that this test device still exists and has not been destroyed.
In the last six years since its market launch, the Apple Watch has developed into one of the most important products for the Californian company because the focus is increasingly on health.