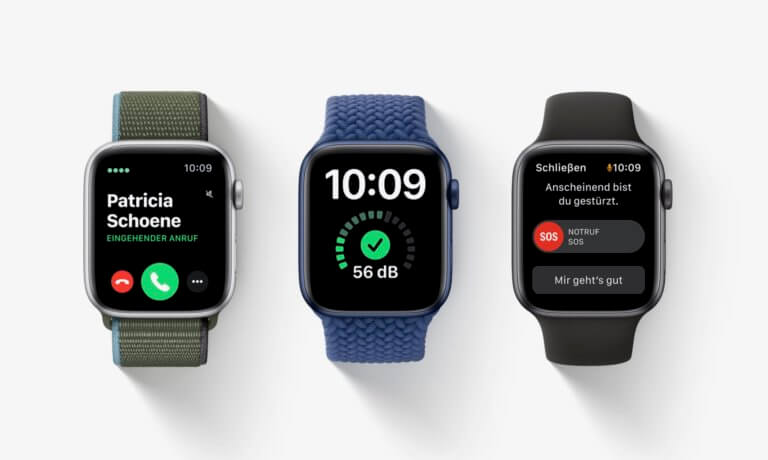 Apple also presented watchOS 7.4 Beta 4 in a new test version for the developers this evening. Developers can now download and install this new beta as well. Beta 4 follows two weeks after the previous beta.
Apple has next tonight iOS 14.5 and iPadOS 14.5 Beta 4 such as macOS Big Sur 11.3 Beta 4 watchOS 7.4 also presented in the fourth beta for the developers.
All registered developers can now download and install the new beta.
In order to start installing watchOS 7.4 Beta 4, the Apple Watch must be on the charger, the battery of the watch must be charged to at least 50% and the Apple Watch must be connected to the same WLAN as the paired iPhone.
The beta 4 of watchOS 7.4 will also be distributed to the developers two weeks after the previous test versions have been distributed. It is not yet known what improvements or other changes will be associated with the new beta.
watchOS 7.4 provides the basis for unlocking the iPhone with a mask
With the Apple Watch, an iPhone can be unlocked with Face ID in the future even if the user has to wear a mask. This is possible with an Apple Watch on which watchOS 7.4 must be installed. This must also be unlocked. When the iPhone is unlocked, the watch acknowledges this with a vibration similar to that which occurs when a Mac is unlocked with the Apple Watch.
watchOS 7.4 is expected for all users in a few weeks.