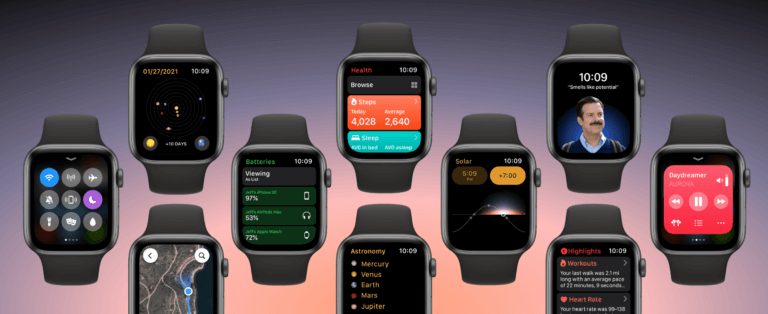 The introduction of watchOS 8 is still a few months in the future, but designers always deal with potential innovations beforehand. A Concept by Parker Ortolani on 9to5mac now shows a possible watchOS 8. What is your opinion?
The question is of course more aimed at the watch wearers among you. Here is an overview of the top features of the concept:
New app: the health app is coming to the Apple Watch
New app: batteries as an overview of all devices
New app: Astrology – Combines information from the astrology dials
New feature: widgets in the Control Center for quick access to apps
New watch faces: such as Apple TV +: quotes and pictures of series heroes
…
Here is the concept in pictures
What do you all mean?
Do you like some of the ideas of this concept? And what do you wish for the new Apple Watch and watchOS 8? Let us discuss it in the comments!