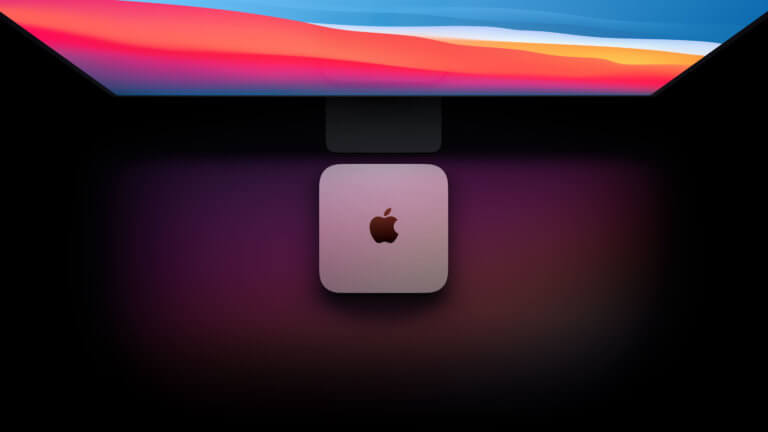 The developers now have to return the special Mac Mini that developers could borrow from Apple before the new M1 Macs were launched on the market. Apple recently started sending the relevant reminders. What is important in this context: The devices were not available for free and the fun was not cheap.
A comment from you under our corresponding article summarized the facts quite aptly: Apple gives a calculator for 500 dollars to developers and would like to have it back later? But that's exactly how it was and the developers were aware of this fact from the start.
Nevertheless, many took up the offer and borrowed a Developer Transition Kit from Apple.
These were sent to the developers last summer. It was a special Mac Mini that was equipped with an A12Z CPU from the iPad Pro and 16 GB of RAM. He also had a 512 GB SSD, an HDMI 2.0 port and two USB-C and USB-A ports.
Developers now get full price back
At first, as I said, developers would get at least $ 200 back in the form of a special voucher for M1 Macs as soon as they send their Developer Transition Kit back to Apple in the original package. However, the offer did not satisfy many developers. Not only would the book still cost $ 300 in expenses for a computer that had only limited usability and could only be of limited use during this time, the developers would also have had to decide by the end of May to redeem the voucher. But that would have excluded her from buying a new Apple Silicon Mac expected later in the year. Apple now corrects.
The developers will now get the full $ 500 back, but as before as a voucher, which they can now use not only for buying an M1 Mac, but for the Acquisition of all Apple products use it until the end of the year. The majority of developers should now be satisfied with this, the only question remaining is: Apple, why not like this?